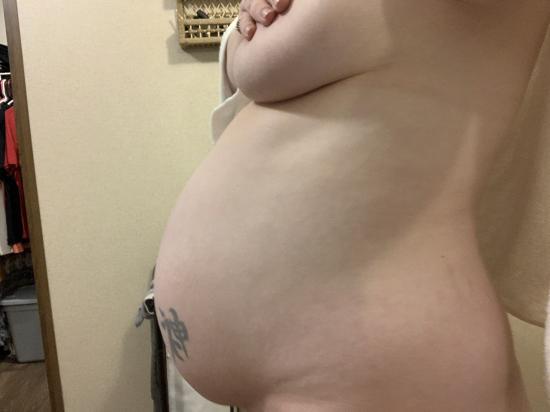 Hope this isn't too much to post I'm just so in love with my belly y'all. I will be 34 weeks tomorrow!
Open in the app
You will be able to see all photos, comment and read other posts in the Mom.life app
Open this post
in the Mom.life app
Open
Comments
— Cute belly whats the tittie for lol
— Thanks 😂 Lol it happen to be in the right place at the right time I guess. Quick pic jumping out the shower.
— There are men on this app. Just FYI
— @cams, yeah I've seen the creeps. Not too fond of them but creeps are everywhere. Trust me I get where you were coming from. Like I told @yoshi_2.0, at least my face isn't in it so there's that positive 🤷🏼‍♀️ I knew there would be comments like yours so I just wanted to let everyone know I was aware of the situation and comfortable with my decision of posting my pic. I know there were no ill intentions 😊
— @ekko, girl I know. I'm chill. Trust me.
— @ekko, for real. I've had a creeper save my photos on here then make a fake profile and use them. Smh. Better safe than sorry
— Nip check and you're clear. Cute bump.
— No nips to show here girl 😂 thank you!
— @hollieletcher01 lol I always double check
— Such a cute belly! I can't believe you have NO stretch marks!! My belly looked like a tiger attacked me when I was 34 weeks 😂
— @yoshi_2.0, I can't even see them. I think it's a genetics thing 🤦‍♀️ I look so terrible lol I think I posted a pic of me when I was pretty far along with all the stretch marks. You're looking beautiful!
— @yoshi_2.0, I was so scared they were gunna stay dark after I gave birth to my first baby boy. Not that I minded them at all. The woman's body is a beautiful vessel and stretch marks are proof of just how amazing we are as women but it just shocked me when they turned so much after I had him.
— @alr0407, girl your body is beautiful. Don't let anyone tell you any different. I love my mommy marks. They remind me just how awesome, unique, and powerful we are as women.
— Beautiful 🥰
— Do as you please. Pretty sure everyone's been having this argument about body showing since last Sunday's Super Bowl. It's such a wonderful belly! Makes me miss having one ❤️
— Thank you so much girl! I love my pregnant belly!
— And this is why we warned you
— She doesn't need a warning. She's a grown woman and can make her own decisions on what she wants to wear or not wear. Just like JLO and Shakira 😆
— @outnumbered, 🤣🤣