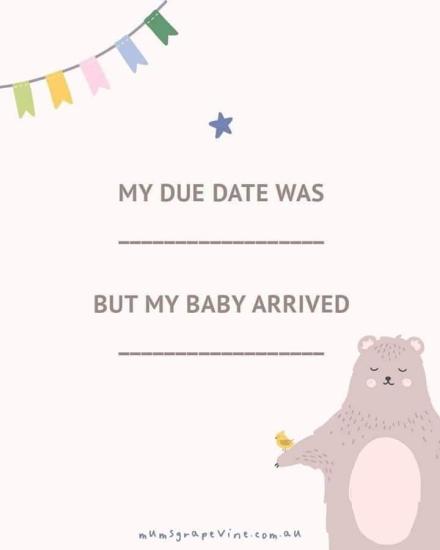 Open in the app
You will be able to see all photos, comment and read other posts in the Mom.life app
Open this post
in the Mom.life app
Open
Comments
— Due 25th November Arrived 30th November Due 14th January Arrived 12th January Due 19 October Arrived 13th October Due 4th June Arrived 30th April
— 4th of June 6th of June
— Due: 1st May Arrived: 15th April Due: Sept 30th Arrived: Sept 24th
— Due date: 22nd September, born 4th September Due date: 4th July , born 26th June Due date: 26th September, Born 25th September.
— Due; 22nd April Arrived; 23rd April Due; 13th March Arrived; 26th February Due; 8th September Arrived; 3rd September
— Due : 27th February Arrive : 27th February
— Due 16th March Arrived 9th March
— Due 17th January Arrived 30th January
— Due: 9/6 Born: 22/6 Due: 20/10 Born: no idea but it better be soon!
— I'm due Saturday 😂 feels like his not budging 😂 x
— @jocharlene, she just better not follow her big sister and keep us waiting!
— Due: 26th September Arrived: 21st September
— Due 6th February Arrived 13th February Due 29th April Arrived 23rd February
— Due 21st June Arrived 17th March Due 12th June Arrived 28th May Due 3rd January Arrived 23rd December
— Due 25th October Arrived 28th October Due 5th December Arrived 23rd November
— Due 12th December Arrived 18th December Due 12th August Arrived 14th August