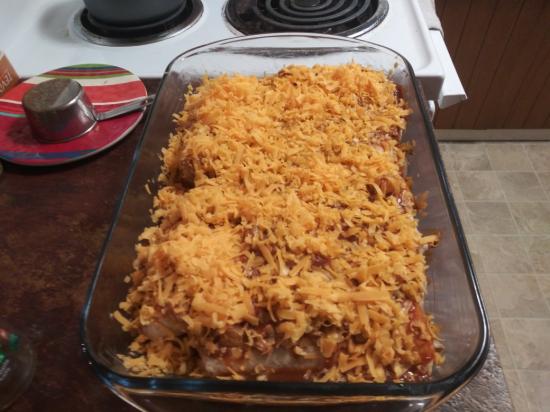 Making enchiladas! After alot of effort working from my cookbook my husband got me for my bday last year- I finally made them and Just popped them in the oven- I swear I've been cooking all day! My feet hurt from standing all day making them from scratch but these look like they will be worth it!
Open in the app
You will be able to see all photos, comment and read other posts in the Mom.life app
Open this post
in the Mom.life app
Open
Comments
— Did you make the sauce from scratch too! We always buy the sauce in cans but I always wondered how you make it from scratch
— We went with the can we had in the cubbord, but next time we're making our own because the canned one still ended up too spicy for Mowgli :/ but theres a recipe in my book for the homemade sauce. If I remember I'll share with you it tomorrow!