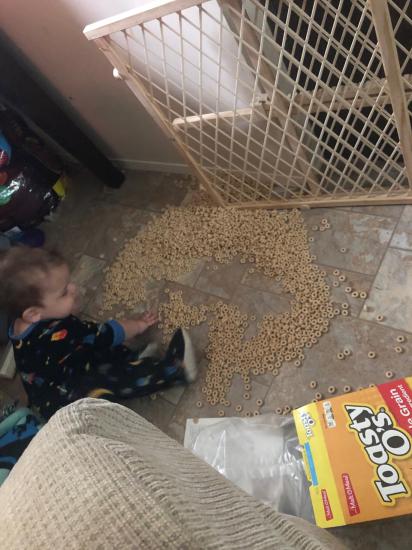 Yesterday's events
Open in the app
You will be able to see all photos, comment and read other posts in the Mom.life app
Open this post
in the Mom.life app
Open
Comments
— You lucky it goes on the floor my put it in my bed
— Yes 😂 or bra shoes 👟 that's my fav
— At least it was all in one place! Lol
— It wasn't lol. It was all over the place.
— Have had this happen! Now we have a gate for the kitchen
— @mommysaurusx6 ours has to be up at all times lol, I don't trust the little one to much for him to get into even tho the cupboards are baby proof. He likes to open the trash and pull everything out too 😂
— @jenny955, my one year old was throwing away cups, bowls, silverware, and his toys yesterday. Or he'll take something that I throw away out of the trash and put something else in it that's not supposed to be there.
— @mommysaurusx6 😂😂 kids are funny and they like the weirdest things