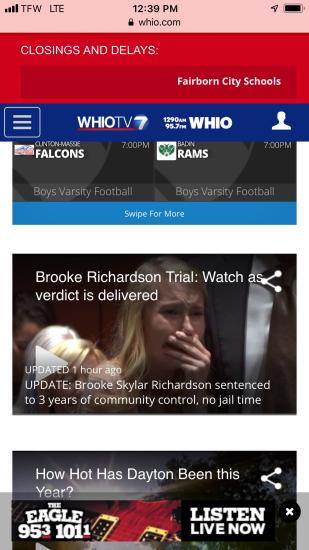 I'm sorry but I find this very disturbing and I don't get how she wasn't charged
Open in the app
You will be able to see all photos, comment and read other posts in the Mom.life app
Open this post
in the Mom.life app
Open
Comments
— What's the story morning glory? Do you have a link?
— https://www.dailymail.co.uk/news/article-7456865/Brooke-Skylar-Richardson-NOT-GUILTY-murder-manslaughter.html
— @bigmama18, thank you 😞
— They can't determine she kill the baby but how the hell she burn the baby and buried the baby in the back of the house and she wont be charged for that😑😑
— @blueismycolor it is sad hope she gets help
— The odd thing is they did say she burned the baby also when this first happened yet I've saw nothing else about the burning the baby
— @mrs.watkins4715, the 2nd pathologist said there was no evidence of burning. Not sure why the first doctor said there was.
— Is this the cheerleader who killed her baby and burried it in her back yard? This story is so sad and disturbing.
— Yes it is that story it's sickening
— Either way why would it be okay to give birth at home to a child not tell anyone that you're even pregnant then all the sudden the baby is buried in the backyard The whole damn thing is sickening and doesn't sound right so yeah I believe she should've been charged
— she is obviously guilty. she told no one close to her family/friends she was pregnant... that just shows she wasn't planning to keep her child. granted she told her doctor. but i think she thought he couldn't or wouldn't say anything. crazy to be only sentenced 1 year and she'll more than likely not even serve that.