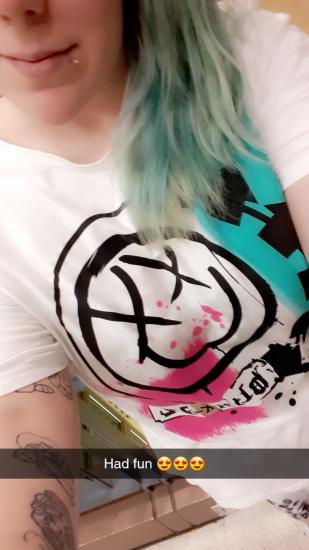 Had some much needed alone time last night 😍
Open in the app
You will be able to see all photos, comment and read other posts in the Mom.life app
Open this post
in the Mom.life app
Open
Comments
— My son has that same shirt!
— I love it so much lol
— They were my favorite back in the day!
— They're so amazing. Stopped mid set to play infront of the other side of the venue 😍
— I like your hair 😍
— Thank you 🖤 it was a happy accident lol. Stripped the color twice and bam.
— @mychemicalshaymance, 😂 it worked in your favor!
— Was it just them playing?
— @bodybycheetos, 😂😂
— @mychemicalshaymance, glad you had a good time! I would of done the same for lil Wayne lol Such a good band ❤️
— @wildchildmama it does get tiring hearing "I'm the best rapper alive" every 5mins 🤣
— @wildchildmama @bunsinmyoven @cowgirl2790 Thought you'd lovely ladies would love how I did my nails. A little messed up but it was difficult af to do.
— Super cute!!
— Love!!
— I love your thumb 😍
— Pretty sure dh had this shirt one when one of my kids was born😂
— Did they sing Darkside? The music video is to die for 😂 Fortnite dancing hahaha
— They did not 😂 Set List was: "Dumpweed" "Don't Leave Me" "Aliens Exist" "Going Away To College" "What's My Age Again?" "Dysentery Gary" "Adam's Song" "All The Small Things" "The Party Song" "Mutt" "Wendy Clear" "Anthem" "Down" (acoustic) "Wasting Time" (acoustic) "Family Reunion" "Feeling This" "Bored To Death" "Built This Pool" "I Miss You" "Cynical" "Blame It On My Youth" "First Date" "Generational Divide" "Dammit"
— They're a super sweet band. When they got to Adams Song we got a warning (very sad song 😭😭😭 I cried lol) and then he told us a joke directly after to switch up the atmosphere.
— @mychemicalshaymance, aww that's so awesome!!