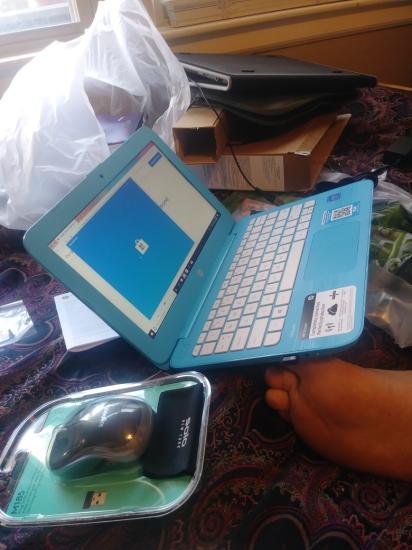 my sons birthday prsent arrived today. my husband is updating it and setting it up and then were putting it away till his birthday sunday. Hes gonna be so excited.
Open in the app
You will be able to see all photos, comment and read other posts in the Mom.life app
Open this post
in the Mom.life app
Open
Comments
— I had that same laptop and it's a paperweight right now. It doesn't hold much data, got full on nothing but a couple online games, and then it completely shut down. I can't get it to respond at all. I can't even run a scan on it. Hopefully yours lasts longer than mine.
— yeah i bought it for my 9 yr old. hes not gonna need it for too much other than researching for home work or listening to music. but i plan on buying an external hard drive to connect to it for him.