Kane'ohe, posts from the channel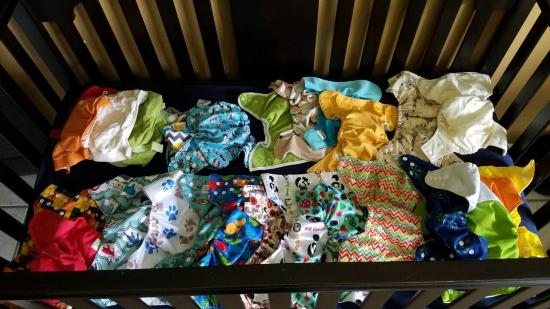 I *think* I have enough cloth diapers. They fill his crib!
Open in the app
You will be able to see all photos, comment and read other posts in the Mom.life app
Open this post
in the Mom.life app
Open
Comments
— hello! I'm due 10.16.16! I know you are a FTM like me but I was looking into cloth diapering for our little one! I'm concerned about clean up I've seen a site where it said like a "toilet spray"? not sure what that's all about! help! thanks :)
— hi @littlemamaindiana yes! A toilet sprayer will be so helpful, especially after breastfeeding. We put the Diaper Dawg brand one on the registry and got it that way. I like it because it came with a shield to prevent poopy water splashing. But there are lots of different brands available. I will have to see what works for us, but some people seem to put 2-3 days worth of diapers in a bag, spray them all at once then wash. And some people seem to spray them out right away, keep them in a "wet bucket" until there are enough to make a wash load. It seems spraying right away will reduce smell and staining. Hope that helps!