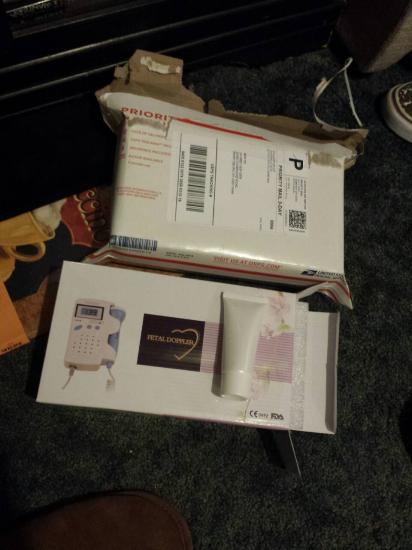 💕😍😍😍😍😍
Open in the app
You will be able to see all photos, comment and read other posts in the Mom.life app
Open this post
in the Mom.life app
Open
Comments
— I was so close to purchasing one online the other day. Have you tried it yet?
— How much ? does it work good ?
— Yes I have :) I opened it as soon as it got here lol . works great I found the baby's heart beat within seconds an I'm only a little over 13 weeks. I would definitely buy it again ! I ordered it Thursday morning , an it arrived today , an it was free shipping, can't beat that . @jwest267 @rbryanna
— awesome! I guess I know what I'll be investing in :)
— look on fetaldoppler.net that's where this came from . I paid $34 @rbryanna
— I have the same one
— I love it ! @oshia5starlady definitely puts your mind at ease .
— @jwest267, I would definitely recommend getting one :) it's so amazing an such a good feeling hearing that anytime you want .
— yes I had to buy some more gel I have had mines since the beginning I will be selling mines soon
— I been trying to buy one
— I bought the same one love it
— Right :) @rebecky937 I'd get one off of here I love it so far an have only heard good comments about it . @chenhemp
— I'm going to have to order me one
— where'd you order it from? ive been wanting one so bad
— fetaldoppler.net! @dk474 :)