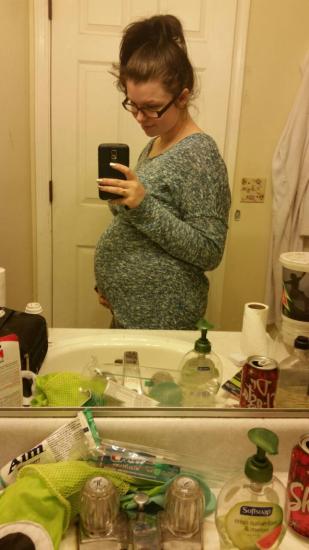 gender guesses anyone? just for fun!
heartbeat 150, cravings: steak, any cheese, pickles, chips, and mustard.
18 weeks 2 days
Open in the app
You will be able to see all photos, comment and read other posts in the Mom.life app
Open this post
in the Mom.life app
Open
Comments
— And don't mind my crazy ass hair, my toddler likes to pull my hair tye out lol
— sounds like a boy for sure.
— girl.
— you're having a girl :)
— Sounds like a boy
— Boy
— Girl
— sounds like what I was going through with my baby girl. :)
— minus the steak(I'm not a big meat eater) exactly what I have cravings for and I'm having a boy.
— boy
— boy
— I'm really hoping for a boy cause I have a girl already lol. either way I'll be happy cause they'll be healthy ♡♡
— Girl
— Id say boy those where my cravings as well and I'm having a boy
— girl