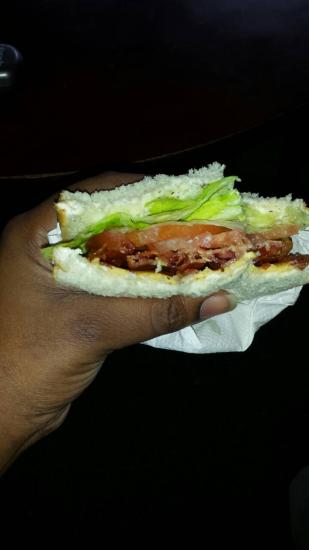 I made my double blt! this is not even half of what I'm cookin
Open in the app
You will be able to see all photos, comment and read other posts in the Mom.life app
Open this post
in the Mom.life app
Open
Comments
— lord I need it on my life I need to go to the store I don't have any lettuce lol and now I want some
— that looks soooo good
— @babyethansmommy, get up and go it's worth it. @squizzy843 tasted like heaven in between white bread lol
— oh damn that looks good
— Lol. Lawd your going to make me go make one. Haha.
— Oh man, that looks amazing.
— lol girl I'm getting dressed right now I can't resist I've been craving bacon like crazy too I can taste it already
— @alicia91, @squizzy843 I had to chug down a gallon of water after tho lmao
— Lmao @babyethansmommy well I'm happy I motivated you
— @meplusmytwo lol! but you enjoyed it
— I'm ready for a nap but I'm still cookin @alicia91
— lol girl yes I can already imagine what it taste like thanks
— @meplusmytwo now you made me want some but all i have is bread!
— Lmao @alicia91 that's all I had too then after I came from the store I realized I only had two slices of bread left
— hahaha I had blts for supper last night because you set off a cravin lol
— OMG that looks amazing!
— Lol.