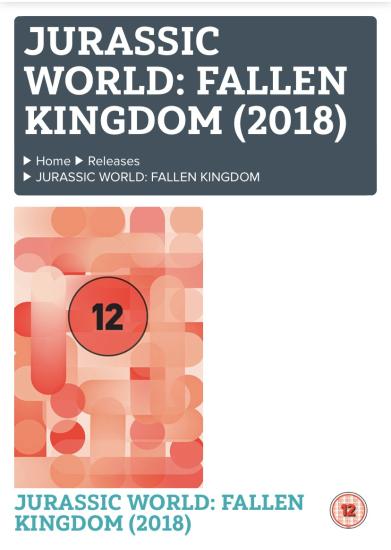 Guys what is your view on showing a 12 movie to a 10/11 year old ? 🙀

My nephew is crazy about dinosaurs and is desperate to watch this but not sure what to do...
Open in the app
You will be able to see all photos, comment and read other posts in the Mom.life app
Open this post
in the Mom.life app
Open
Comments
— I'd just let him watch it but supervised. He's probably seen worse in video games 😂😂
— I'd let him watch it but keep in mind the dinosaurs do eat people 🙈
— I think it'll be alright xx
— Check his parents are ok with it and as long as it's supervised I'd probably be ok with it xx
— Yeh first I'd ask his parents. Sometimes it comes down to the child maturity as well. Morgan has watched bits of this film at 5yrs lol. But I turn it off or fast forward the bits where people get eaten lol. He just likes seeing the dinosaurs!
— My 6 year old watched this a few months back. We were at my friend's and she had it on. My daughter has watched it a few times since. She cried at a bit where the dinosaurs are left in an island. Purely because it was her favourite dinosaur. I'd ask his mum but I'd say at that age he will be okay c