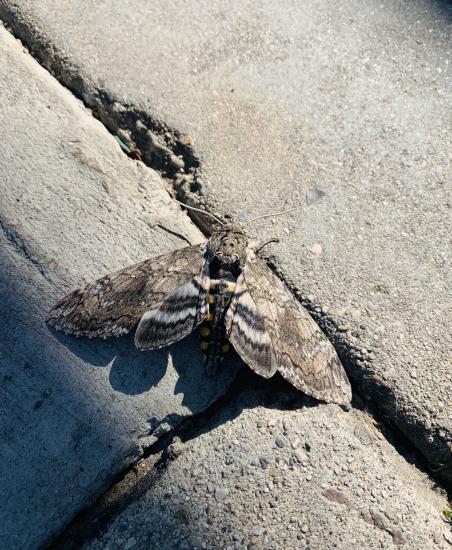 This little guy scared the bejeezus out of my 1 year old because it landed on his shoulder 😂 but for some reason it couldn't fly so my son felt bad for it and told me to pick it up and move it to a tree.
Knowing me I'm just way to chicken to PICK IT UP BECAUSE ITS BIGGER & WIDER THAN THE SIZE OF MY MIDDLE FINGER !! 😬
I always tell my son that a small act of kindness can make a big difference in someone's world which in this case , this moth.
I don't know about y'all but man oh man this thing was huge so I was pretty hesitant about picking it up .. but... I did .. and it did not go as planned.
When I picked it up it went crazy and was trying to get away so I started running and yelling and my son behind me was running and yelling with me and finally this moth jumped off my hands and FLEWWWWW !!!!!
It just needed a good old scaring to make its ass fly.
Good bye little butterfly (that's what my son called it) 😂
Open in the app
You will be able to see all photos, comment and read other posts in the Mom.life app
Open this post
in the Mom.life app
Open
Comments
— This one was huge too lmao
— That one is pretty ! I'd wouldn't be to scared about picking this one up 😂
— It reminds me of my pet moth❤️🤗 He was the best.
— You know after the whole incident with the moth me and my son watched videos on YouTube about people with pet moths and some are really beautiful and even bigger than the one I saw today.
— @sakura-chan, they are amazing to watch. That is neat.