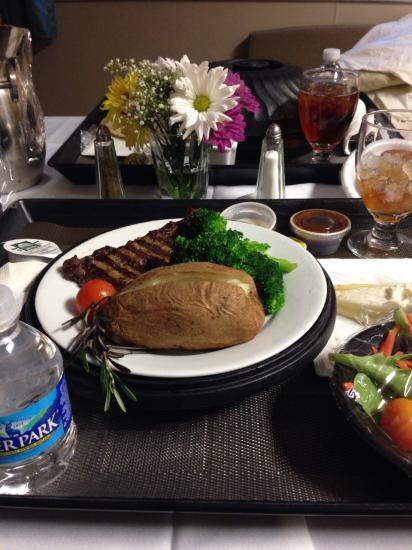 Do any other hospitals do this on your last day ☺️❤️
Open in the app
You will be able to see all photos, comment and read other posts in the Mom.life app
Open this post
in the Mom.life app
Open
Comments
— when I had my first in Alabama they did this it was really nice.
— Jeez that looks so nice lol I don't think Virginia does all that!
— omg i wish every meal at the hospital was like that lol
— My hospital in Virginia did. It's called a celebration dinner
— woah fancy! that's nice!!
— I'm in Virginia @mmmirage
— Lol no way!!! Ahhh where? I'm near springfield so I'll be admitted at inova fairfax!
— Yea I'm in Virginia and that's what it's called @caydensmommy
— I'm in hopewell Virginia but the hospital is about 45mins away
— @mmmirage,
— Oh ok! Well that's still cool. First va mom! Ugh I wish u were closer! Could of had baby dates at a local mall on random days!
— Right ! But good lucky hun @mmmirage
— Thanks!
— @mmmirage, and @lee0924 I'm near roanoke
— with my last daughter they did a celebration dinner for two. they brought in a nice table and we got to order steak or fish with all the trimmings. they even had wine glasses and juice. it was very nice
— Yea that how it was for us @Hu nebaby
— @Junebaby,
— I was just up there ,not that far ,cool @caydensmommy
— I think all hospitals should do this. It was very special.
— I got a last meal but mine was prison food compared to that Lmbo my bff got the same treatment a candle lit dinner her and her bf while the nurses took care of the baby