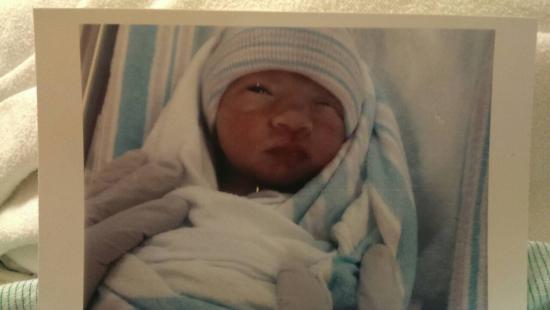 my baby girl was born this afternoon she weighs 3lbs 15oz
Open in the app
You will be able to see all photos, comment and read other posts in the Mom.life app
Open this post
in the Mom.life app
Open
Comments
— congratulations! I weighed two ounces less than that
— aww they couldn't stop it sorry but congrats 💖
— did u have her natural or c section?
— emergency c section
— @mrs.oliva,
— aww. how are both you and baby doing?
— Congrats 💞 hope you're well and your princess. Do they know why she came so early dear
— started contractions n 5 min apart n was 6 cm 80% effaced n water bulging n her being breech still they had to take her before my water broke @dovejazz
— Oh wow! So it just happened but you guys are ok and stuff?!
— yes we r good she is in nicu n hopefully I'll be able to go see her soon @dovejazz
— awh shes so little. im glad yall are both doing ok. congratulations
— Okay m so glad to hear that 😊 Awh yey I bet you can't wait to hold your little angel ☺️👼💖
— I get to hold her anytime when I go to nicu to see her... She is breastfeeding n I'm pumping n she is doing great breathing on her own n she is strong she is already lifting her head up
— @dovejazz,