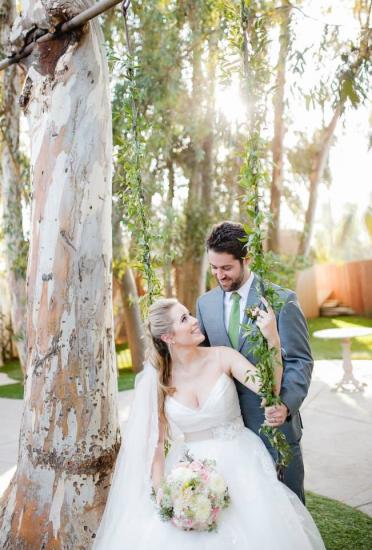 Our five year anniversary is this weekend! ❤️💍
Can't believe it's been five whole years. Two babies, 3 big moves... Time flies!
Open in the app
You will be able to see all photos, comment and read other posts in the Mom.life app
Open this post
in the Mom.life app
Open
Comments
— Omg these are beautiful 😭 you look like a princess 😍 absolutely stunning ❤️❤️
— Thank you so much! It was 104° out that day. That's the only thing I'd have changed about the wedding if I could. Haha!
— Incredible pictures :) You guys are like straight out of a magazine! Happy anniversary!!
— Thank you!! My goal is to eventually own a venue. I loved planning my wedding so much! Haha!
— Omg Jenna! You look so beautiful. You guys are such a cute couple
— Thank you so much!
— Aww yay! Happy anniversary to you two!
— Aww gorgeous wedding, happy anniversary 🎉🎉 Mine is this weekend too!!
— Thank you! And congratulations to you also! Ours is 9/14.
— @jennatess Thank you. Ours is the 15th 🤗
— OMG! 😍😍😍😍😍😍😍😍😍
— Happy anniversary! Those are beautiful pictures!
— You 2 lovebirds!! 😍
— Happy 5 years!! Beautiful couple😘
— Happy 5th anniversary Jenna. These photos are stunning. You look amazing. Any plans for the weekend?
— Thank you so so much! My husband runs a restaurant so weekends are like impossible to get off, soooo, we decided that we'd do dinner next week on his day(s) off.
— @jennatess, and that is what makes a marriage work. 👏🏽
— How beautiful are these!! Happy anniversary! we celebrated 11 years this august, I wish you guys many more happy years! ❤
— Thank you!! And congratulations to you as well!! I'm already planning our 10 year anniversary vacation 🤣
— @jennatess How exciting! Hawaii calling? 😉 we wanted to go to South Lake Tahoe once my daughter is a bit older and get re married, plus we are over due for a family vacation