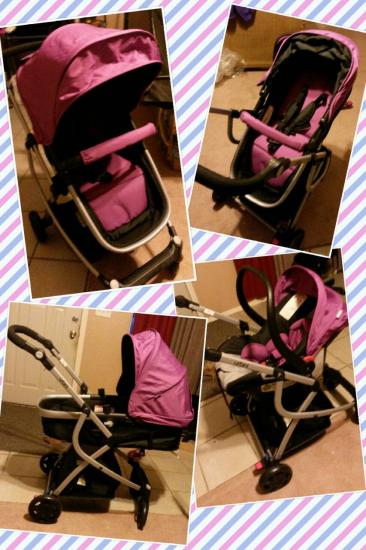 Love the stroller and carseat we got for Emily. Can't believe how versatile it is. So excited to use it♡♡♡
Open in the app
You will be able to see all photos, comment and read other posts in the Mom.life app
Open this post
in the Mom.life app
Open
Comments
— what brand is this? it's cute
— thats the stroller i want thougt id be able to get a girly color but guess im going with boy colors lol
— thank you. It's urbini omni.
— @brie15, they have some cute boy colors too :)
— I have the same one and can't waiiittt to use it *-*
— @schevanya, right. It's going to be so fun!!
— what I love about it and that they look more $$ then they actually are :))
— Srry how much was it if u don't mind me asking? Where did u get it at too?
— @schevanya, I know most of the super expensive ones don't do all of that. @brittanymetzger7988 it was $200 online. my walmart had them on sale for $150. not sure if thats everywhere though.
— That's the stroller I'm getting lol it's cuteeeee
— @soon2bmommy425, it's so cute in person!!
— @jadien2010, let me know how you like it, Ive read good but also bad things about it. I really love it, the diff colors n how cheap it is
— @jadien2010 well that's a good price I think do they have it in different colors
— @nessa48, I will. it seems very sturdy and super easy to switch around.
— @brittanymetzger7988, they have like 6 other colors online
— @jadien2010, thanks that was my main concern, the switching n closing it
— @nessa48, you won't be disappointed. click of a button and it oulls off and switches.
— I have the same stroller but in green!! (: 💚 it pushes very well, I love it!
— me too!!! I can't wait to use it.