Jenny Ingram is a mom to three kids, living in the Pacific Northwest and she knows a thing or two about the mom shaming game. Check out her video.
If you haven't discovered Jenny yet, you're missing out. She's that mom you want to be friends with because she's lovely in all the best ways. Her honesty about the ebbs and flows of motherhood is refreshing, and her silly nature makes every minute spent with her a joy. When you visit her blog, you feel like you're having coffee with a friend. And, she is truly as genuine as she seems on her site. Find her in the mom.life app @jennyonthespot
We're so gratefuly to Jenny for lending her voice for the #StopMomShaming movement.
Check out how you can join the movement – share your stories, download our PDF's to share your strong mom, proud mom affirmations and turn the tide on shaming. Make sure to use the hashtag #StopMomShaming so mom.life can help amplify your messages and stories.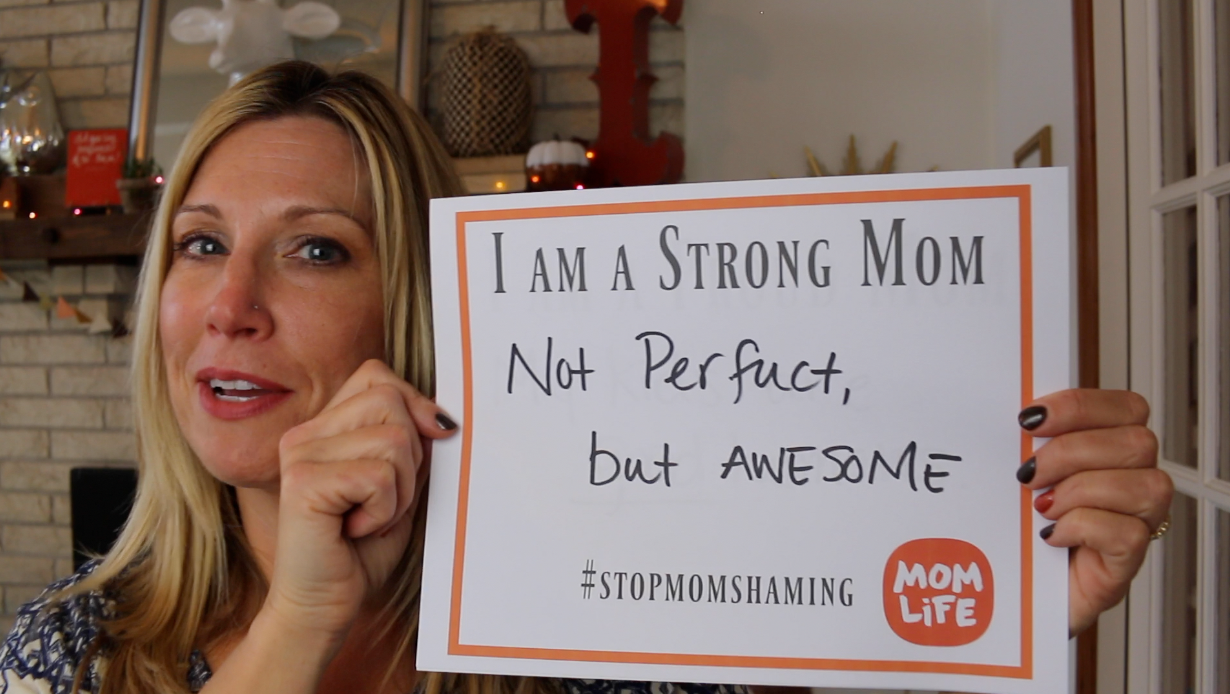 More about Jenny:
When visiting Jenny on the Spot, take a moment to sit back, sip some hot coffee (or tea) (or something yummy) and enjoy! Here at Jenny On the Spot we (Jenny and her alter egos) strive to entertain! We hope you'll find yourself laughing, learning, laughing, crying, and will find this little home online to be a place to escape.
Some call this a mommy blog, and yes… there's that. DEFINITELY THAT. But JOTS is also a lifestyle and humor-centered storytelling blog, with some crafts and recipes tossed in for your pinning pleasure. JOTS is a place for the stories and activities of life… filtered through a pretty big funny bone. There are countless news and information sites out there. This is not one of them.