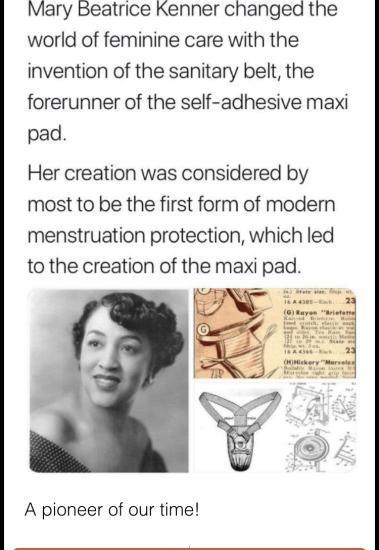 Learned something new today!
Open in the app
You will be able to see all photos, comment and read other posts in the Mom.life app
Open this post
in the Mom.life app
Open
Comments
— @taytayoppzy,
— Holy crap i did not know that pretty cool
— I am loving your post
— Love this!
— 🙌🏽🙌🏽👏🏽👏🏽
— Anyone remember reading "Are You There God, It's Me, Margaret?" I know I'm dating myself here, but it talked about these belts and I was so confused! 😂
— @amouryaya09, original publication was 1970!!
— I've never read it but I've heard of the book. It was on a reading list for my honors English class in high school.
— Yes, I read that book 🙋‍♀️ I know what you're talking about. I remember thinking that I was so thankful for pads with their own adhesive flaps.
— 👏🏾👏🏾 thanks for sharing