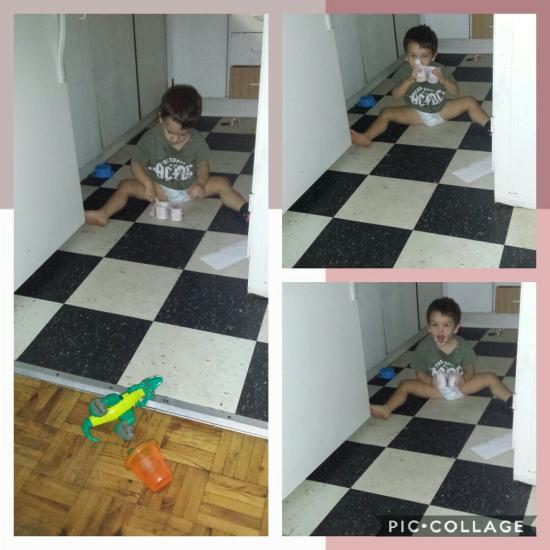 Yup he's adorable but he's a stinker!!! To put it nicely 😁😁😁#myboy #momlife #lilmonster
Open in the app
You will be able to see all photos, comment and read other posts in the Mom.life app
Open this post
in the Mom.life app
Open
Comments
— Retro tiles! I love that style for kitchens. Like "50's" diners.
— I do to! I wanna paint and get the back splash to match it!
— @maryfnpoppinsbitch, I would mat h it with pastels. Omg the ideas! Too cute.
— And yellows
— Yes that's exactly what I want!
— We have a tiny kitchen so that would make it look bigger!
— @maryfnpoppinsbitch, great! Nice a cozy. I love pastel yellows.