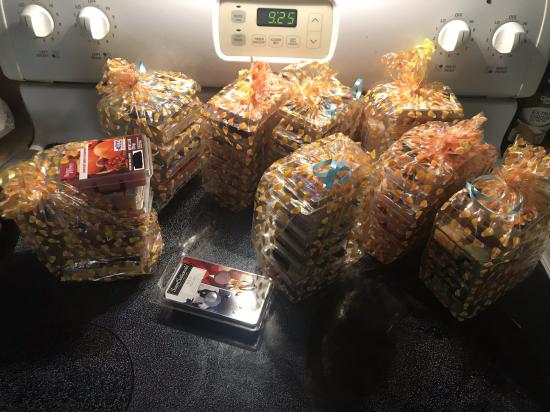 A shipment has come my husband is gonna be like wtf
Open in the app
You will be able to see all photos, comment and read other posts in the Mom.life app
Open this post
in the Mom.life app
Open
Comments
— 😬🤯.
— I like wax 🤣🤣
— @imback, I mean I knew but until you actually see it all it's like wow! Your hubby is gonna flip lol
— @supermomof4, lol naw I only paid 12$ for it all actually 🤣 well 40 but I sold some junk to get that 40 costed me 12 in shipping and bam here I am
— Nothing like new wax though 😭🙌🏻
— Send me some!!
— Omfg 😂💀
— I can smell this pic
— 🤣🤣 I smelled it through the 20 pound box
— I love wax melts. Especially the home and garden kind. I in love with the wild berry cheesecake ones. Only issue I have is the best way to get the old wax out and how often I should change them.
— I use cotton balls to soak up old wax
— @imback, thanks I'll try that because dumping it is making a mess.
— @kesh-kesh, you can also warm it up for 2 minutes and they pop right out like this
—
— Cool thanks! I'm new to wax warmers I just started using them like a month or so ago. I got tired of candles.
— What is a wax warmer? Is it just a little holder for the scented wax? I'm not really familiar with these lol I've heard of them just never actually gotten one before
— I have probably a hundred of em lmao
— @_mumof2, you can even do your candles like this I have candle warmers so I don't have to light them
— @imback, oh wow! I'll have to check these out, thank you!!