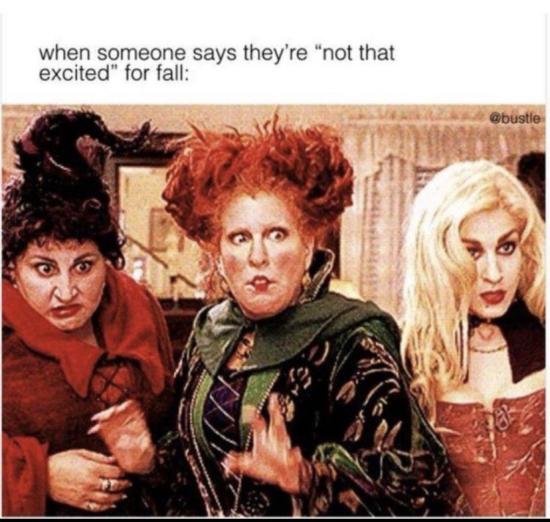 Cozy sweaters and pumpkin spice lattes
Bring on the scarves and all of the boots
Football games tie up the tv
These are a few of my favorite things
Pumpkin patch hunting and apple picking duos
Burlap and hayrides, apple cinder and strudel
Scarecrows that dance with the wind in their arms
These are a few of my favorite things

Oh my gourd how I love fall
#fallinlove
#whatsyourfavoritething
#cantitbefallallyear
Open in the app
You will be able to see all photos, comment and read other posts in the Mom.life app
Open this post
in the Mom.life app
Open
Comments
— Yesss and i finally got my fall weather!
— Finally 🙌🏻
— I'm excited because that means Christmas season is one step closer! Hahahah
— I know!!!! I'm actually going to talk to B when he gets home tonight if we can book a spot on the polar express I saw you talking about it and it made me really wanna go so I looked up tickets today 😂 He may or may not have got a bunch of why we need to go texts 😂
— @mommiesgoneabitmad, oh I hope you get spots! When I called, she said they start selling them on the first of July, but that Christmas Eve fills up usually that week. I just got so lucky. I know ours also does rides all through December and part of November. I just could only do Christmas Eve with family coming in. I hope you get them!!
— @jennatess, I actually want to go in November right after Dakota and Bs bday. They still have a few spots so he just has to get on board. Are you guys going on matching onesies
— Yes