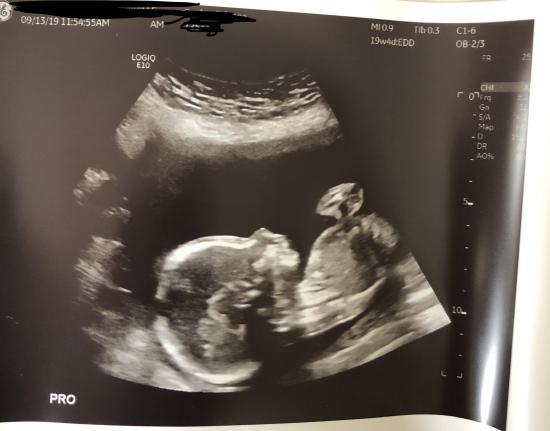 After two hours of the ultra sound tech trying to get the best images and measurements, we found out it's a boy!

Drop some A names below pleaseee!⬇️

Or unique names!
Open in the app
You will be able to see all photos, comment and read other posts in the Mom.life app
Open this post
in the Mom.life app
Open
Comments
— Oh yay! He finally cooperated for u guys! So exciting. My son is Andrew
— Yes! I'm not 100% sure if my ob doctor will accept the images that they were able to get because they weren't exactly clear so I may or may not have to get another ultra sound done. Baby's heart rate was at 117. Seems a little low to me?
— @sun.flower, that does seems low. Were they concerned? Don't count your chicken lady what it be a girl hahaha!
— @ss3mom, I mean the ultra sound tech said it was normal but they can't necessarily tell you if something is wrong or not...
— Adrian Alfred Alec Ace
— Alister
— Congratulations on your boy!💖✨
— Aaron Axel Ashton Archer Aiden
— Agaxys Ace Arc Calix Alix Andy Achilles Arcane Alter Alias Able Anchor Agriculture Apple Activewear Ancient Artichoke