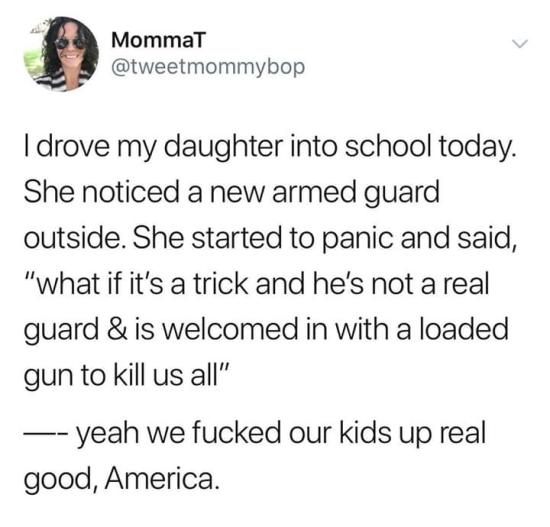 So much for making America great again. Poor kids traumatized. I'm always up front with my rascals that they always two steps ahead on they surroundings, news and events so if they ever in a situation they know not to freeze up and get they thinking caps on.
Open in the app
You will be able to see all photos, comment and read other posts in the Mom.life app
Open this post
in the Mom.life app
Open
Comments
— Sad we have to prepare our kids for such things..
— Yes mam, this world is getting crazier day by day I pray for my kids everynight cause you never know what the next day going to bring. I made sure I met every person that works at my kids school so they stay on top and keep my kids safe. I got eyes everywhere now lol