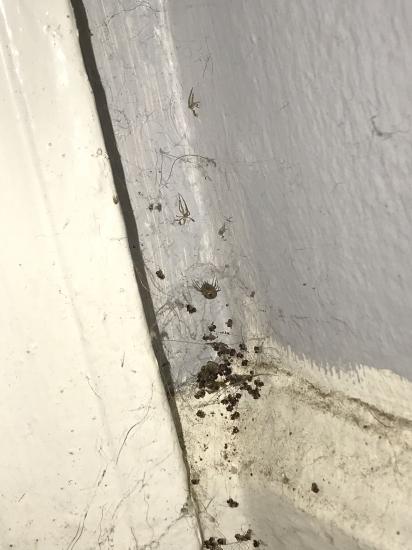 Okay we moved into this place in April and there's spaces between outside doors and windows. I discovered this spider nest behind our furniture when deep cleaning. (Excuse the dog hair we have two 😅) What is the best way to kill it all besides with fire? We have a baby so I can't do chemical stuff. Does the bigger one look poisonous? There's a few bigger ones and I can't tell if those eggs are hatched or if they're baby spiders...
Open in the app
You will be able to see all photos, comment and read other posts in the Mom.life app
Open this post
in the Mom.life app
Open
Comments
— How did you get so close ?! 😭😭
— Girl I zoomed! 😭 I have cold chills still!
— Vacuum
— I would but I don't want any hatching or living in the vacuum either!
— Get a can of raid, spray, crack a window and then go out and about for a while.
— This is why I sweep and mop daily and move the furniture especially with white tile "that is a lot of spiders or spider babies " You really need pest control "especially having children in your home with a new baby
— I usually do too but I've been down for a month since baby. I had muscle tears in my hips and stomach and just got back to normal. It only takes one spider to produce that many though. It's not an infestation I checked everywhere else.
— Burn your house
— Right lol
— @teresha_h, @rmreed, @bodybycheetos, @sherrynygirl, @atyaf01, Dad came home and torched the whole area lol. They're all dead and vacuumed up now. 🤷🏻‍♀️
— Thank god 😭😭 I don't do spiders 🕷