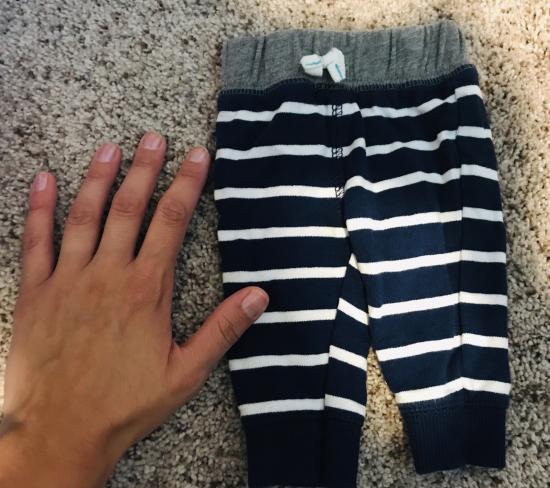 Going through little mans clothes.. How did he ever fit into these?! Now he's 23lbs.. 😭😢💙

Probably a good thing my tubes are tied though, lol cause I miss him being this teeny tiny, SOO damn bad!!
Open in the app
You will be able to see all photos, comment and read other posts in the Mom.life app
Open this post
in the Mom.life app
Open
Comments
— You should sell old baby clothes on poshmark make some extra cash <3
— I'm saving these.
— @hilligermomx2 👍👍
— Or mercari
— My baby is just about 6 months and I'm already looking back at his newborn clothes all sad 😂😂😓
— It's just soo bittersweet 😭
— @hilligermomx2 Yes it is😥
— My son is 21 lbs and 4mo old 😂😂😂 It's crazy how fast they grow.
— Aww, what a chunk. I love chunky babies. It really is 😭
— I do this so much! Therea just some outfits I cant part with and I look at them and this 30 lbs toddler and just want another so bad!
— Yesss, that's exactly where I'm at. It's bittersweet.