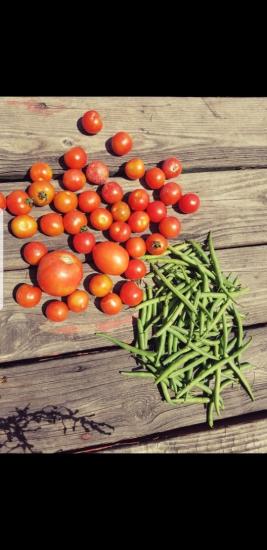 Today's garden gems! 🍅🎃!

We picked out first batch of beans and the tomatoes arent slowing down for nothing!

Then you'll see: an oddly shaped "pumpkin" we arent sure what's going on there! But I'm not concerned! It looks like a squash or a gord! & then a couple more pumpkins! So far our count is up to 6!
Open in the app
You will be able to see all photos, comment and read other posts in the Mom.life app
Open this post
in the Mom.life app
Open