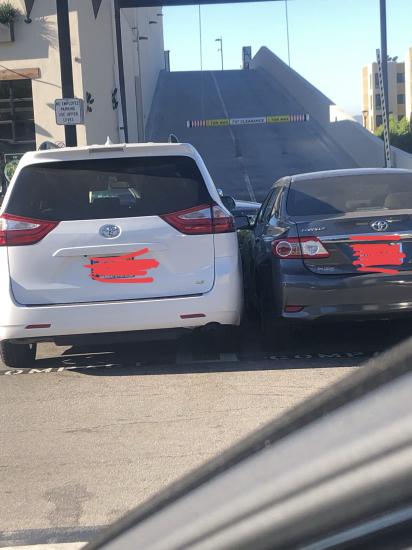 How does one park so close to another car when there is NO other car in the parking spaces near by? 🤦🏻‍♀️ watched it this morning at Starbucks.
Open in the app
You will be able to see all photos, comment and read other posts in the Mom.life app
Open this post
in the Mom.life app
Open
Comments
— There was probably a car parked by the van earlier before u got there n they tried to fit in between
— Wish that was the case. But I see that perspective.
— Which car parked last? Cause a) a van isn't compact and b) it's WAY passed its lines. 🤦🏻‍♀️
— The van girl. I sat there like 👀 and she didn't fix herself after she say how close she was... then reversing to leave (granted no one still next to her) she had trouble I was like oh no 😭🙄
— HA!! That van is a total idiot. I would be pissed.
— Right! I was shook. Like wow 😮
— Someone is getting keyed😳😬
— Girl now I understand why I park far away from others lol
— @monavidaaxo, I wouldn't do it but mess with the wrong person😬😬😬
— @phoebesmommy, yes girl!! Some crazy people out there lol
— This is the exact reason why I park in the back of parking lots 🤦🏻‍♀️
— Yeah me too , I've become accustomed to doing this especially with two kids and having to unload and reload them. You know the pressure 😭
— That's why I always park far. Cause I had to leave the door open enough.... so the kids can get in the car very very very slow lol.
— Douche move.