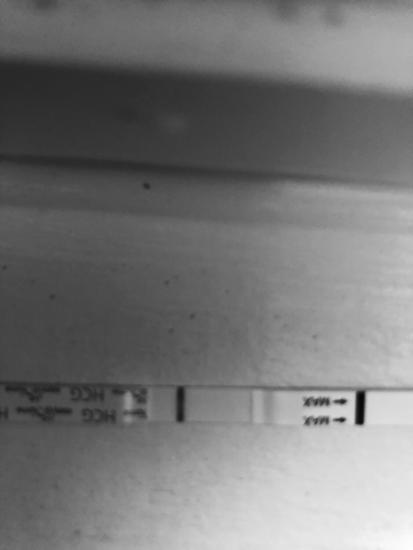 Do anyone know how sensitive these test are I know I'm not supposed to test as yet but I curve and test and I can swear I see something on it
Open in the app
You will be able to see all photos, comment and read other posts in the Mom.life app
Open this post
in the Mom.life app
Open
Comments
— What is the original picture like?? Pics with filters throw my eyes off..
— Here it is I think it's really hard to see it like this but in person you can see it a tiny bit I think
— I dont see anything, hun. On either picture. Rule of thumb is, if you have to tweak the pic, it's probably negative. Sorry sweets.
— @mississippi.queen, wishful thinking thank you lol
— I've seen so many bad reviews on these tests. Both my friends used these and they looked like this and then took an FRER and was blazin positive
— @mb2424, it comes with pregnancy test for facility monitor you can also test for pregnancy
— @kuteluv1, yeah I just read up on it 😊, what I have seen is there's always a light second line, of it becomes dark is when it will be read as a positive, I personally would wait till the monitor wants you to test. Good luck fingers crossed you get your bfp
— @mb2424, yeah and I'll wait Thank you
— I used these when I found out about my son. I got a strong positive 4 days before missed period. They have an expiration date and if used after exp date it can give you an inaccurate reading.
— Ok thanks
— I don't see anything