We are fortunate to have a wonderful community of moms in the mom.life app who truly help us create a vibrant, interactive, supportive, and positive community for moms.
Whether you are just beginning your mothering journey or have been on it for years, there is a space for you within the mom.life app. With private groups based on everything from ages and stages to interests, like Christian Moms and Military Moms, every mom can find their tribe among the moms who faithfully use the app. And, for many, it has truly changed the way they mother.
mom.life makes it so that you can easily find advice, ask questions, get support, and meet mom friends without having to even leave your home. And, the way mom life is set up, we know how hard it can be to get away!
But, don't listen to us, listen to the mom.life moms!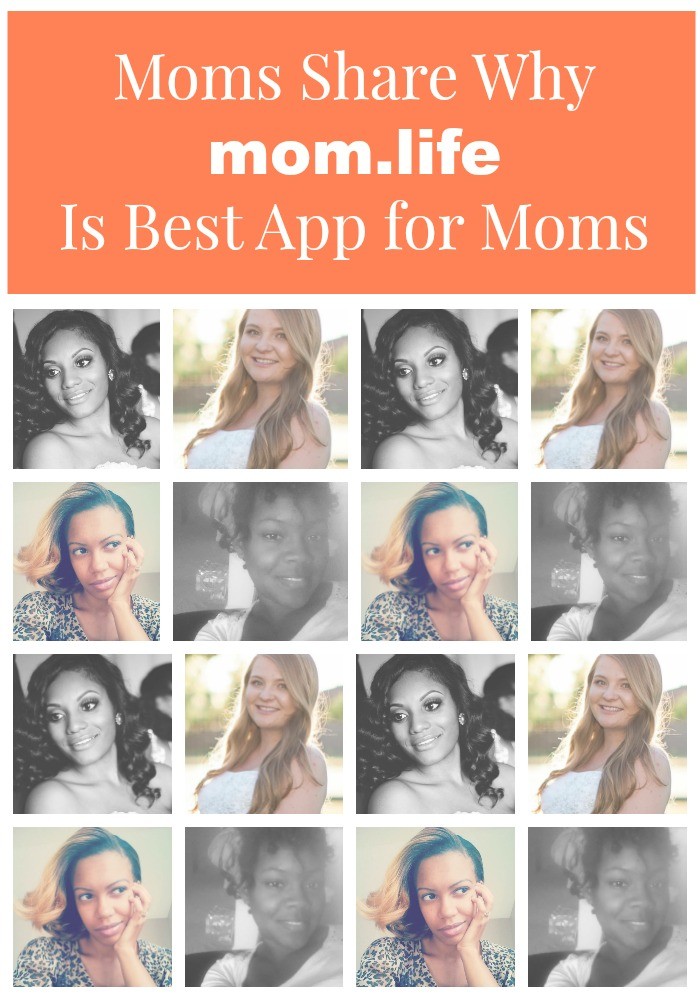 Real Moms Share Why mom.life is the Best App for Moms
The biggest thing I appreciate about the app would be the admins! You all are the best at being involved. I love the interaction between you and us. I also love that drama is not allowed. I learn about the app from the nice ladies on another app that I won't mention and this app was totally different. I frel like it's a safe haven. Not like other social media. –China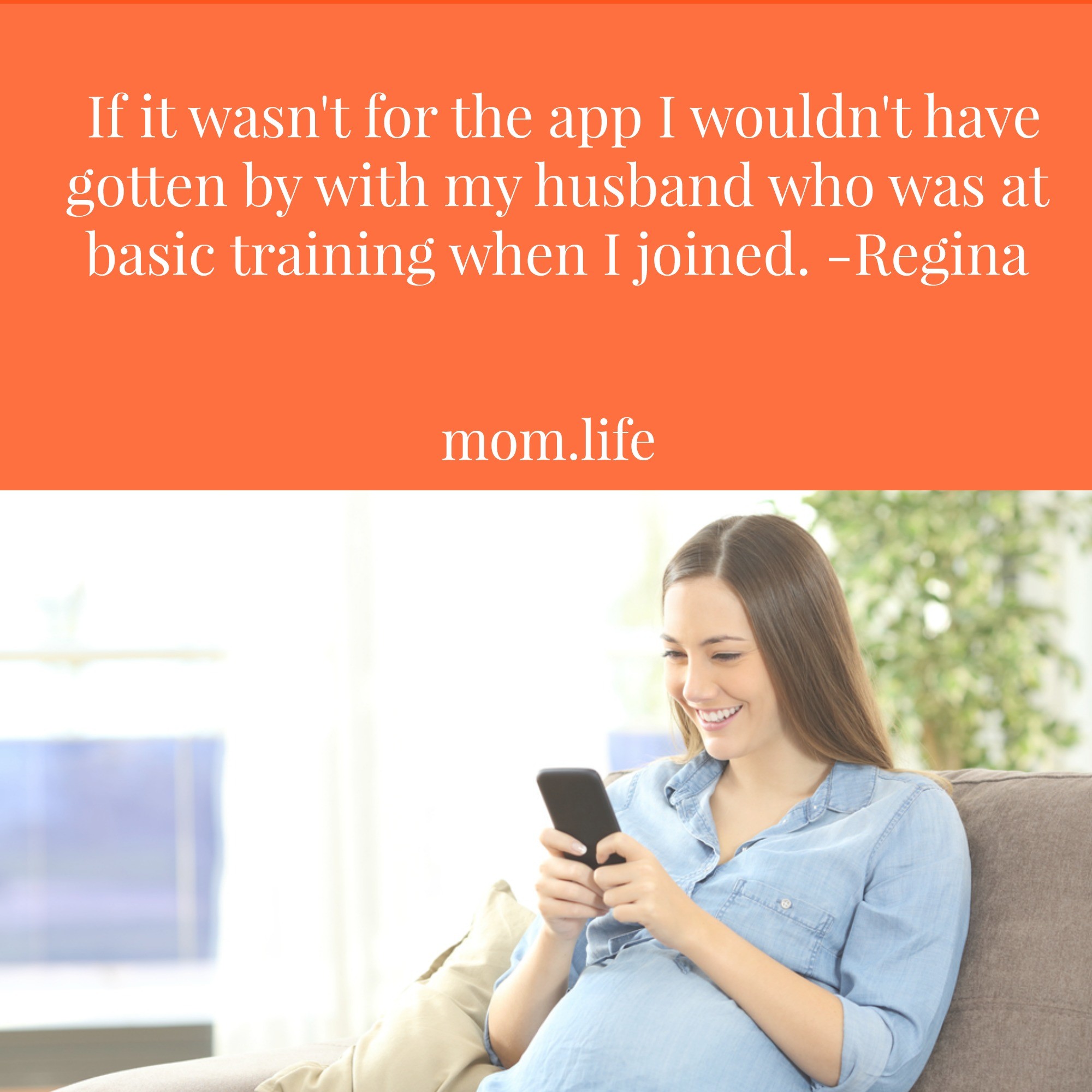 I've been a member of Mom.Life since September 2015. In May of 2016 I gave birth to my lovely Oaklei Koa. If it wasn't for the app I wouldn't have gotten by with my husband who was at basic training when I joined. What I love most about the app, are the caring individuals who put forth their opinions and gave me advice. All around it's an amazing community, hard to specify what I like most when I love it! -Regina
I love Mom Life, because it serves as a teaching tool for moms who want and need to learn more about being a mom. It gives me the opportunity as a lactation consultant and medical professional, to share my knowledge about breastfeeding, pregnancy and women's health. One of the features I like is the channels feature. It allows users to look for certain topics without the trouble of having to sift through the main news feed. I also love that you can set the news feed to show posts of those you're following. It makes it easier to keep up with your favorite moms. –Princess
I love the mom.life app because it allows me to connect with Moms all over the world. I specifically enjoy getting feedback of natural and unconventional parenting styles of other Moms who have similar parenting styles. For instance, there aren't many Moms that I can turn to in my area for some of the questions I have. My Mom and Mother- in -law are available and I have friends with children but their kids are much older and they've had different experiences because of changes with medical laws, regulations and societal influences. Mom.life grants me the opportunity to help other Moms, inspire and motivate them as well as them doing the same for me! ❤️ In addition to those benefits, I love seeing the beautiful babies and how they are unique in their own way! –Deon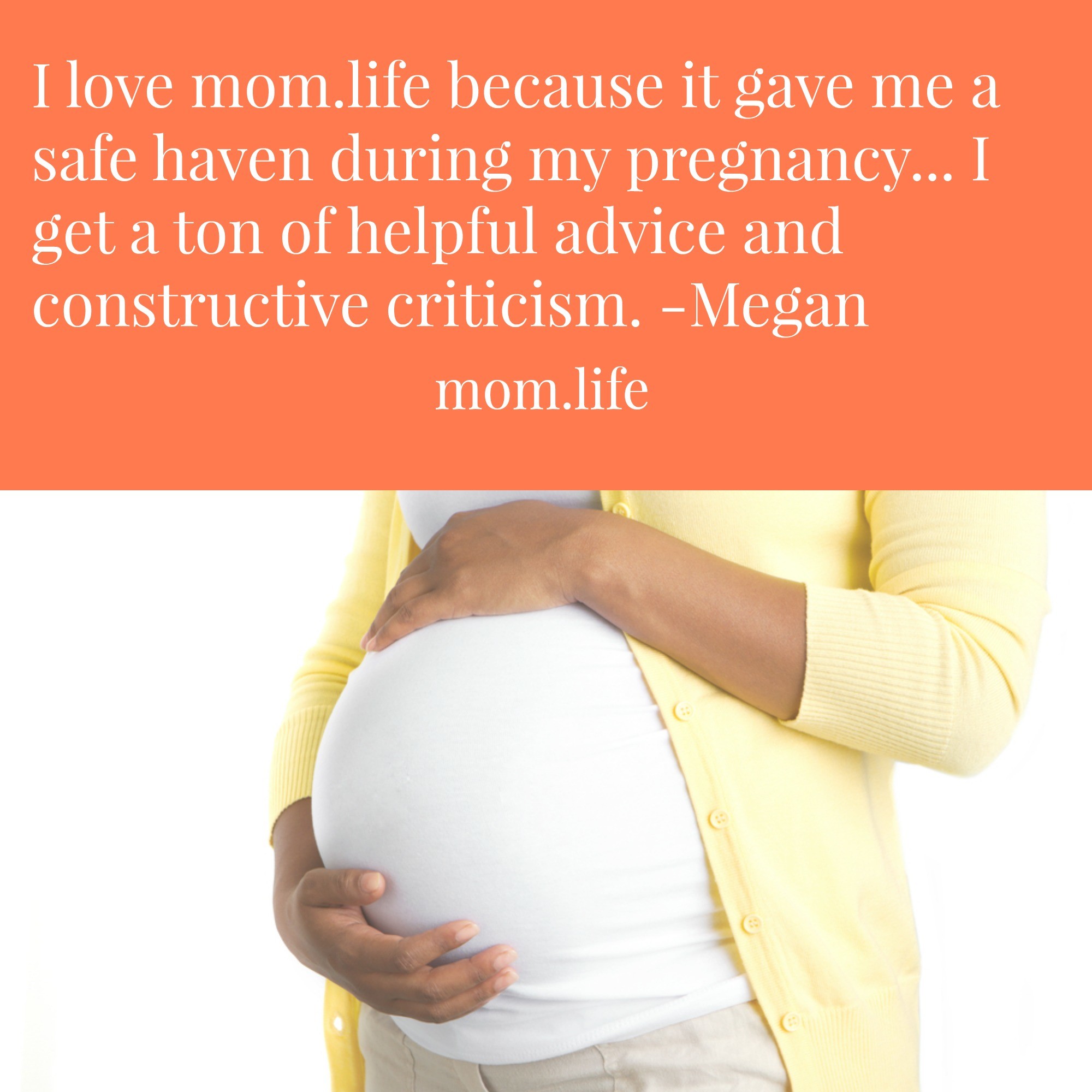 I love mom.life because it gave me a safe haven during my pregnancy and even now. I grew so close with a lot of girls on the app. My daughter is now 3 months old and I have been on here since march. It's insane. I get a ton of helpful advice and constructive criticism. Overall, it's a very supportive community. I also love the support from the creators and the Safe environment the app provides. –Megan
My name is Melissa and I am a first-time mom to a handsome, six-month-old baby boy! I have been part of many different mom/pregnancy apps and Mom.Life has been my favorite by far. I absolutely love the community. I feel like I always have support and love from fellow moms whenever I need it. One of the main reasons I love this app is because I met my best friend when I was pregnant while searching for moms in my area. I came across a fellow mom on Mom.Life who had a similar due date as mine and she lived in the same city. We were only due a week apart! Come to find out, we also shared the same birthday, just a year apart. We had so much in common! We have talked every day since then. We help each other through the hard times as new moms and everyday life. She even got me a job at her work, so not only are we friends but co-workers as well. Our little ones are less than a month apart and we share every moment of our mom lives together. I gained a lifelong best friend and I have Mom.Life to thank for that. –Melissa
I had my first baby 13 years ago before iPhones and apps. The level of support in Mom.Life just wasn't an option for me and I had to turn to books and my circle of friends and family. After I remarried and decided that have more children, Mom.Life supported me through infertility, pregnancy loss, IVF, and not just one, but two more babies. As a professional mom as well as the owner of a small biz and a blog, being 40 and a mom of two babies and two teenagers was an adjustment. Mom.Life was there with other moms like me who just needed an outlet for the chaos. And now, as Mom.Life has evolved, I can fine-tune my connections, using the Mom Radar to help me bond with other moms like me. I love Mom.Life because it's truly a give-and-take mobile community where I feel comfortable giving and receiving advice and support. –Erin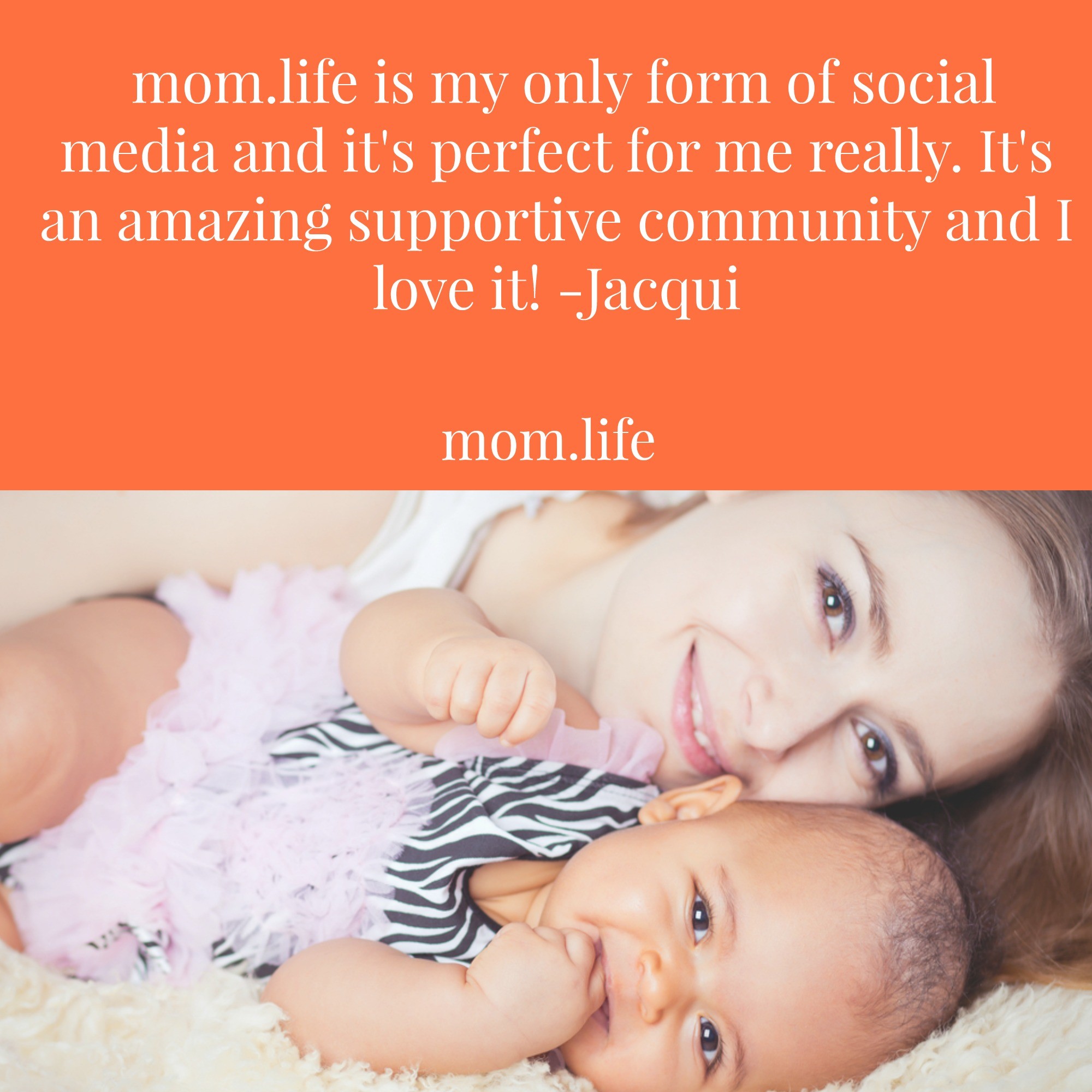 I love the app because it prepared me for a lot of things that happened during pregnancy. I like that I am able to see moms of all stages of pregnancy and parenting I'm able to learn so much from everyone else experiences. I've made some very close friends on this app from my pregnancy and now our babies are turning one! It's my only form of social media and it's perfect for me really. I also love how involved the admin are, everyone is always on top of everything trying to make it better. It's an amazing supportive community and I love it! There is a little drama but that's to be expected. The main thing is that I know I can go to the moms on there with a question or a rant that I can't go to anyone else for and I love that I always have support and friendship. Keep it up! –Jacqui
I love that's it's a community of just moms and everyone knows what it's there for. Share a picture, laugh or complain and no one is negative. –Betsy
Why I love mom.life? There are more reasons than can be said! I first joined in my early pregnancy and at first I was nervous about talking to all these women about the awkward and tough moments of pregnancy. Not even a few days later, I began loving this app and the beautiful community of women that helped me in my lowest times. The whole goal of the app is achieved the second you log in. What I love the most is you can meet women that are in your city and give you a sense a friendship that most lose in their personal lives. It's a place where you can open up and feel safe. The admins on this app work so hard to keep this app fair and genuine. One the most participated groups of people than any app I've ever joined. My daughter is now almost 11 months and if I ever need reassurance or guidance or just a place to vent, this is the first place I choose. I've become good friends with many of the women on this app and I couldn't be happier. They've become a great deal to my life and my daughter's. If anyone asked me about this app I would tell them 100 times to join without a doubt. –Brittani