Recently, Dwayne "The Rock" Johnson took to Instagram and posted this smiling photo to give fans a glimpse into his daily daddy duties! He definitely proved that when it comes to his 7-month old daugher Jasmine, #DaddysGotU.
"Regardless of where we're at … when #2 happens with my baby girl … I'm the #1 man for the job," the 44-year old actor and wrestler told People Magazine.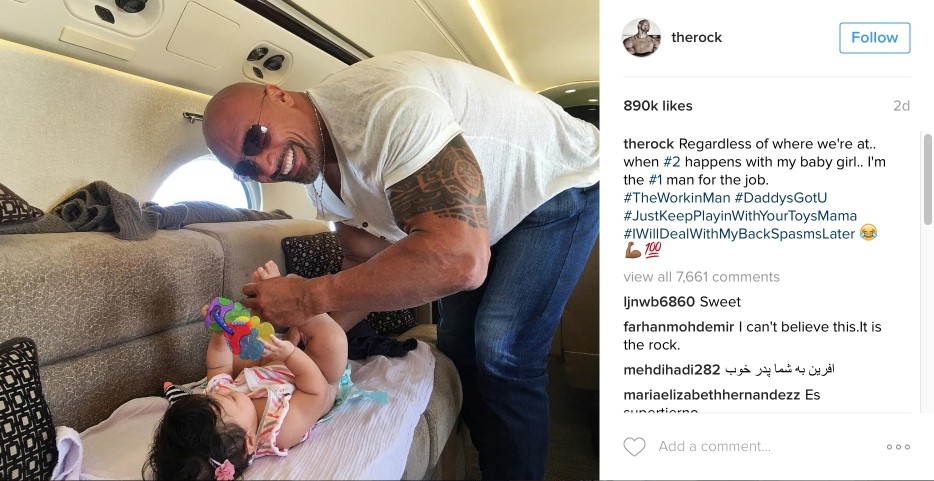 We love how The Rock is not only an awesome father to his baby girl and his 14-year old daughter Simone, but he's a great role model to fathers everywhere. It's not only okay to help with diaper duty but to show the world how much you love your children.❤️
Need more baby care tips and relationship advice? Chat, share, vent, laugh with moms like you on mom.life. Download the app now.