For many parents out there, especially first-timers, naming their baby can be both stressful and hard – there are just too many names to choose from! So we asked the mom.life community for some tips on naming babies and how they named theirs. We hope some of these stories will give you just the inspiration you need to come up with a unique and beautiful name!
I found out I was pregnant in Sept. 2015 and.my dad died of cancer Oct. 2015. He loved Harley Davidson bikes, so I named my baby girl Harley after him.
Layne Daniel is my son's name… I named him after Layne Staley from the band Alice in Chains… Layne Staley's middle name was Thomas but I didn't like Thomas. Daniel was my son's uncle's name (who sadly passed in the early 2000s), so his dad and I decided to give him Daniel as a middle name.
Melody Rayne is my daughter's name. My SO and I sat and talked about it and we both agreed that music ? had greatly impacted our lives. For me, I have struggled with depression my entire life and music was my comfort. The one thing I could turn to and flip through any song and it be exactly how I felt. It soothed me. When my father died, it greatly helped me cope and grieve. I didn't want to talk to anyone about anything; I clammed up. And listened to music. For my fiancé it was his escape. As he too dealt with depression. Bullying. And being the black sheep of his family. He found a huge liking to techno music and dubstep. He says it's up lifting makes him feel good. It's also how we sometimes communicate with one another. He knows what I listen to when I am in a fun mood as I do him. So we wanted to name her something music related. We came up with Melody. Our life will play to her. She will be our Melody. Rayne. A unique way to spell rain. We both agreed that there is a high significance in rain. I also took the baby's God mother into consideration for this. Rain can be so soothing. If you cry while it's raining, your tears will melt away with the rain. A lot of times along with worry. Rain also gives life to things and nourishes. Everything that lives in this world needs water. Crops need rain. We now need our daughter. And she has brought new life with her. Makes the name meaningful.
My husband and I are both Christians. When we found out we were having a boy, he was at military police training and I was doing a bible study with my church. The focus of the study was Joshua leading God's army to the Promised.Land, and I couldn't get the name out of my head. I even had a dream about it. I felt as though God was telling me what our son's name was supposed to be. Over a weekend visit, I convinced my husband. We had originally agreed on José Davíd after his father and brother, so it was something that took a couple days of prodding. In the beginning, my husband wanted Joshua David because he didn't want to offend his brother, but in the end I convinced him that it was more honorable to name our son Joshua José after my husband's father, who had passed away when my husband was a child. Joshua, Yeshua, or JJ. Not Josh. And never Joshy. If we ever are blessed with a daughter, her middle name will be Fay. (My Great great grandma, great grandma, both my grandmas middle names and myown middle name except mine is spelled Faye which means "I failed" in Spanish.)?
We wanted to name the baby after the important men in our life. His grandfather's name is William and my dad's middle name is Lee & I loved the name Jace. So initially his name was William Lee Jace. I actually liked it but felt it was kinda heavy. We had a lot of naysayers and I was pretty steadfast in the decision until I saw the name Liam. And I felt it combined William (because Liam a nickname) & the way I pronounce it (Lee•um). So his name became Liam Jace. I love it, his papa loves it. Pick something that you love, that's my one & only piece of advice.
Pick a name that means something to you. My son's name came from a dream I had a few weeks before he was born. In the dream, I sat and talked to a young man; smart, handsome, fun, etc. and at the end of the dream he said he had to go but I'd see him again soon. I took it as a sign from God that he was showing me who my son could be. After.I had him I've had 2 miscarriages but pregnant with my rainbow baby that's due in about 29 days. Her name means to blossom in the pleasant meadow because God is my satisfaction! Some names I threw together that I've always liked but also in appreciation to God for blessing me to bear another child after what I've been through.
My husband had the option to choose where he wanted to be stationed (we were just.dating at the time) while I was stationed in DC. He really wanted to go to Fort Carson, but decided to go to Fort Belvior instead to be closer to me. We named our son Carson after the Army base because Daddy gave up going there to be with Mommy.
With my first I had a name picked out since before I got married lol so [my.SO] didn't really have a choice. But he did add a second middle name to honor his side of the family. With the second [child], I choose the middle name and he chose the first because he wanted a "manly" sounding name lol.
My mother passed when I was five from leukemia, and I always knew that I would name my child after her. My firstborn niece claimed my mother's middle name, Denise, so I chose to use my mother's first name for my child, Celia. From there, we took my SO's mother's middle name, Diane, for our child's middle name. I love the way we are able to honor our mothers. It's hard going through my first pregnancy without a mother.
Pregnant or a new mom? Be among moms like you for chat, friendship and never be alone again! Download the free mom.life app now.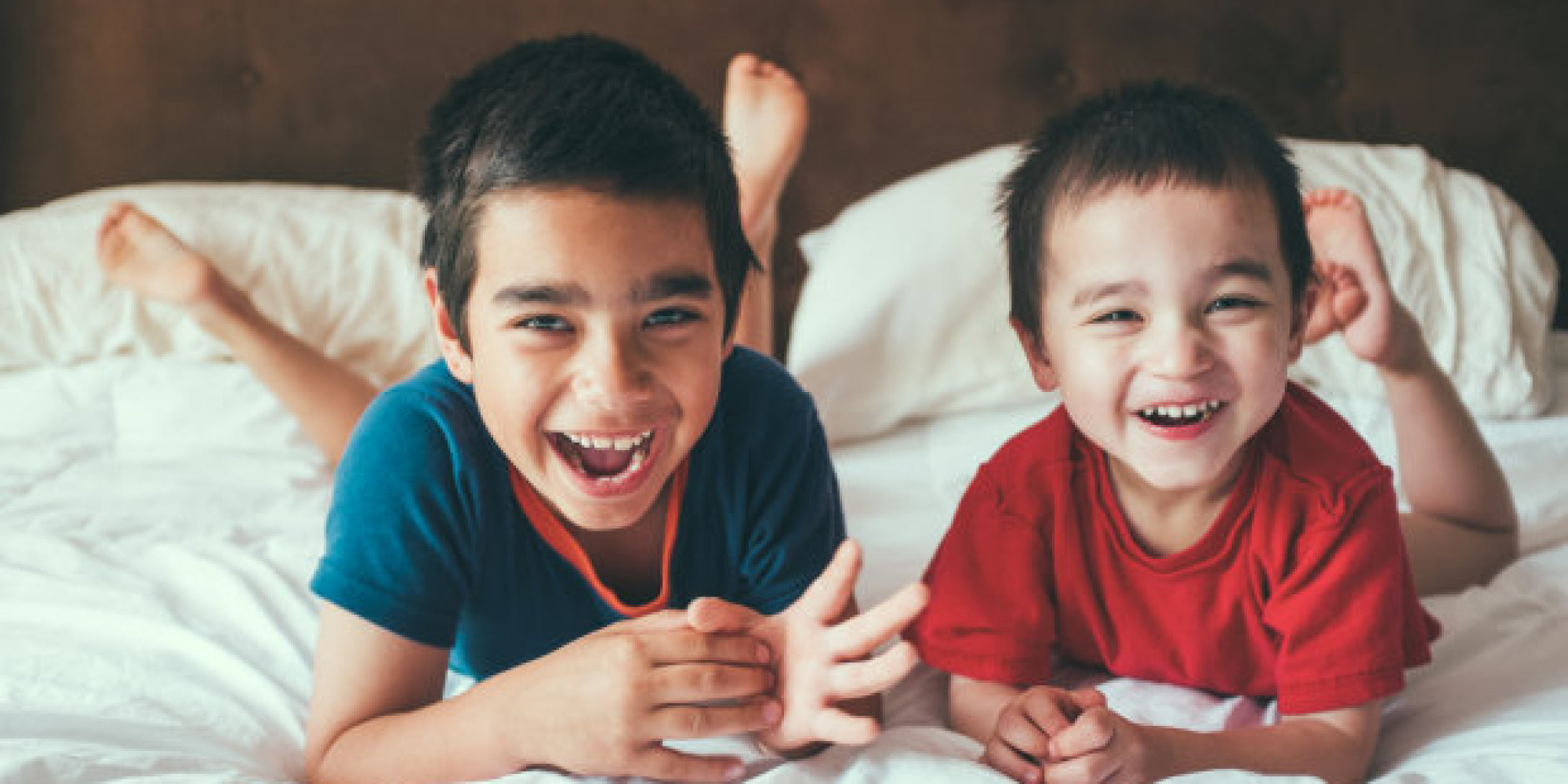 My son's name is the same as his father's middle name. It was quick thinking because he already has a son named after him. My mother was making a personalized banner for my baby shower and we decided to give him his middle name "Girard". His nickname "Major" came from my sister and I watching a TV show of a family and the little boy with the same nickname reminded me of his father when he was little.
My daughter "Kyana" is simply named after me "Kiarra". My fiancé and I tried to put our names togetherbut all we got was "Karen" I didn't really like that name. So we were gonna name her "Kayana" but my mom had made her a shirt with the name "Kyana" on it. So we let it stay.
We already knew out first son would be a Junior and our 2nd one would be named after my father who I lost to cancer. But the girl's name is up in the air. We went online to look at names and picked a few names that sounded respectable. My daughters middle name is apart of my grandmother's name, which is also his grandmother's middle name so it worked.
If my youngest would have been a girl the name we had picked out was Florine Maria Johnson after my MIL and SIL.
Both of my boys are named after their fathers Nickalaus Todd Griffey Jr. and Christopher Fermeal Johnson Jr.
In my family it's normal to use the grandma's name as the middle name but I wanted to pay tribute to my nana who was my best friend as a child. She was a woman who always held my heart…her name wasLoraine. My moms name is Anne…that should've been my daughter's middle name. We decided on Lorianne Lynn (Lynn is my MIL's name). It's completely outdated and unique and we love it.
My daughters name is Leyla. One day I was just thinking of names and it hit me. I really like Leyla – the spelling took a little longer to come up with, we wanted something unique but not ghetto or anything like that.
I named my son after Spider-Man.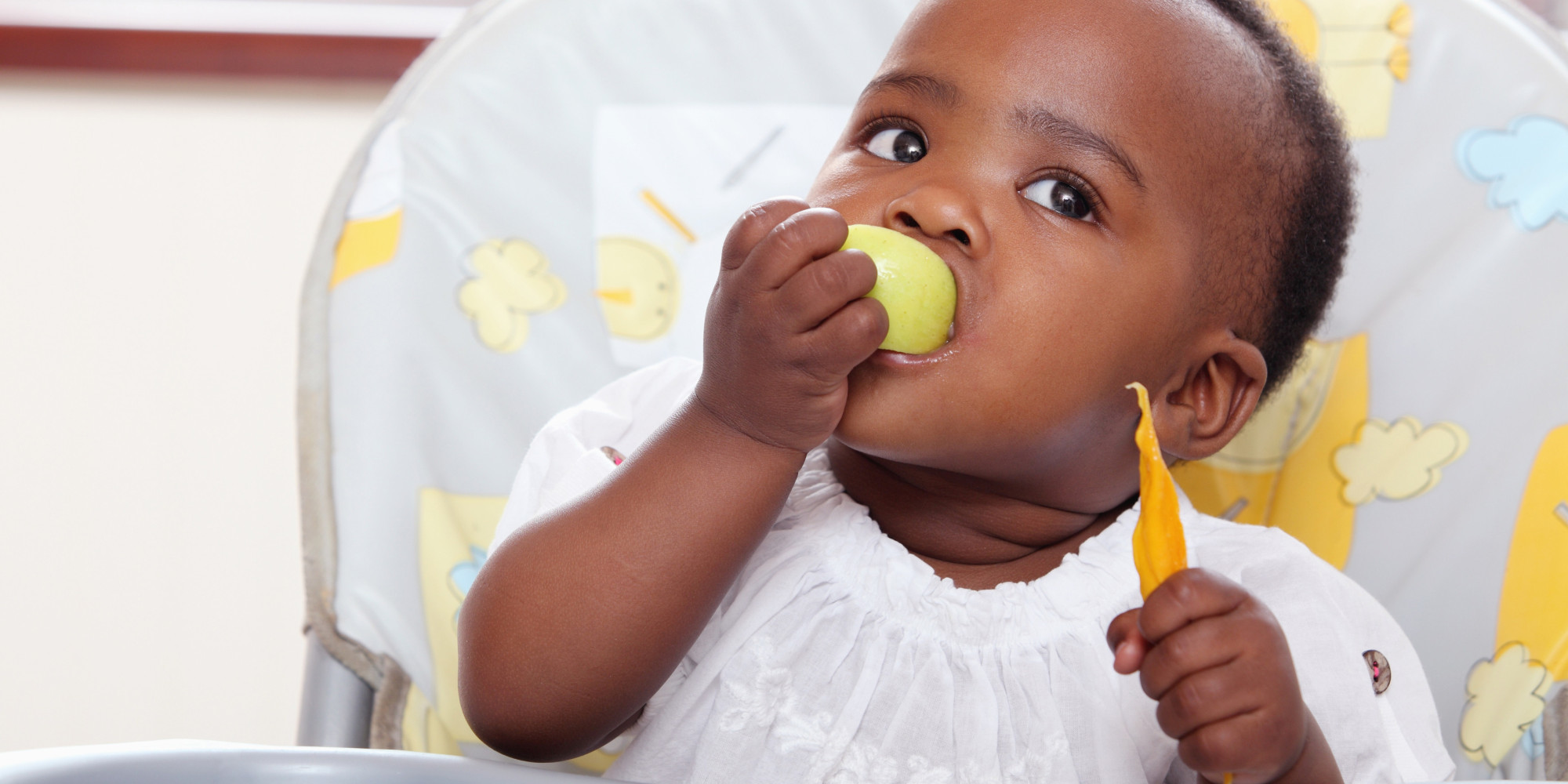 My daughters name is Madison. My husband and I named her when we we're dating. We had plans of getting married and having children just 5 months into our relationship and he called me one evening and asked me how I liked the name Madison, and I said it was a beautiful name and he said well, that's our daughters name. I didn't know what he was talking about and he said he would like it if we named our first daughter Madison. Nothing behind naming her, just that he was excited to be a daddy. And it just felt right. Like it fit her. So we stuck with it!
My baby's name is Hudson. I had a really good friend named Hudson and ever since then, I've loved that name and it.fits my son perfectly. When you are choosing a name you HAVE to think of all the nicknames he can be called and you as a mom need to know if it feels right. I knew Hudson felt right before we had him.
My daughter will have her daddy's first name since he passed away and her middle name will be the name we originally had picked out. Dyllen Anna Marie will be our babygirl's name. It all had such a great meaning and I don't care who doesn't like it.
Don't tell anyone what your baby's name is if you really care what they will say. People feel free to say bad things before the baby is born, but once you have your baby and name it, you won't hear a bad thing about that name. For some reason people are loose with their negative opinions before you actually give birth.
I named my daughter Kyler Ann faith. I got the idea for her first name from the actress Chyler Leigh. I was going to spell it Chyler but no one knew how to pronounce it. So I changed the spelling. I got her first part of her middle name from this little neighbor girl I had. It fit well with Kylers first name. The second part of her middle name I added because of everything that was happening with my pregnancy and all the bad news I was getting. Faith is what we needed and had. We kept to our faith and everything turned out fine. Kyler Ann Faith. To moms coming up with baby names, go with what feels right and what you love. Make the name unique! That's what I did. I wanted something that wasn't so common.
I wanted something with a strong meaning, Theia and Shemar, Goddess and guardian of Gods.
Well me and my brother are pretty close and he came up with her name Trinity, which I liked so I went with it.
My sister wanted a daughter but she found out that she could not have any more kids after my nephew. So she named my daughter Leah.
I had always had baby names that I loved but my SO didn't like any of them so we both went on Google and looked up names and we came up with Macie Sophia. When we have another baby if it's a girl I would like to have her middle name be Anne because it's a family name and she would be the fourth or fifth person in my family to be named that. If we have a boy I would like to work my SO name in so that his name would live on.
My baby girls name is Noemí Ruth. First baby and first grandchild. My father in law named her. Before we got married, my husband asked if it was ok with me if his dad named his first child.The reason why is because my husband did not meet his dad until he was 11..He wanted to give his dad the honor of naming his first child since his dad never had the opportunity to name him..I had no problem at all and agreed to it.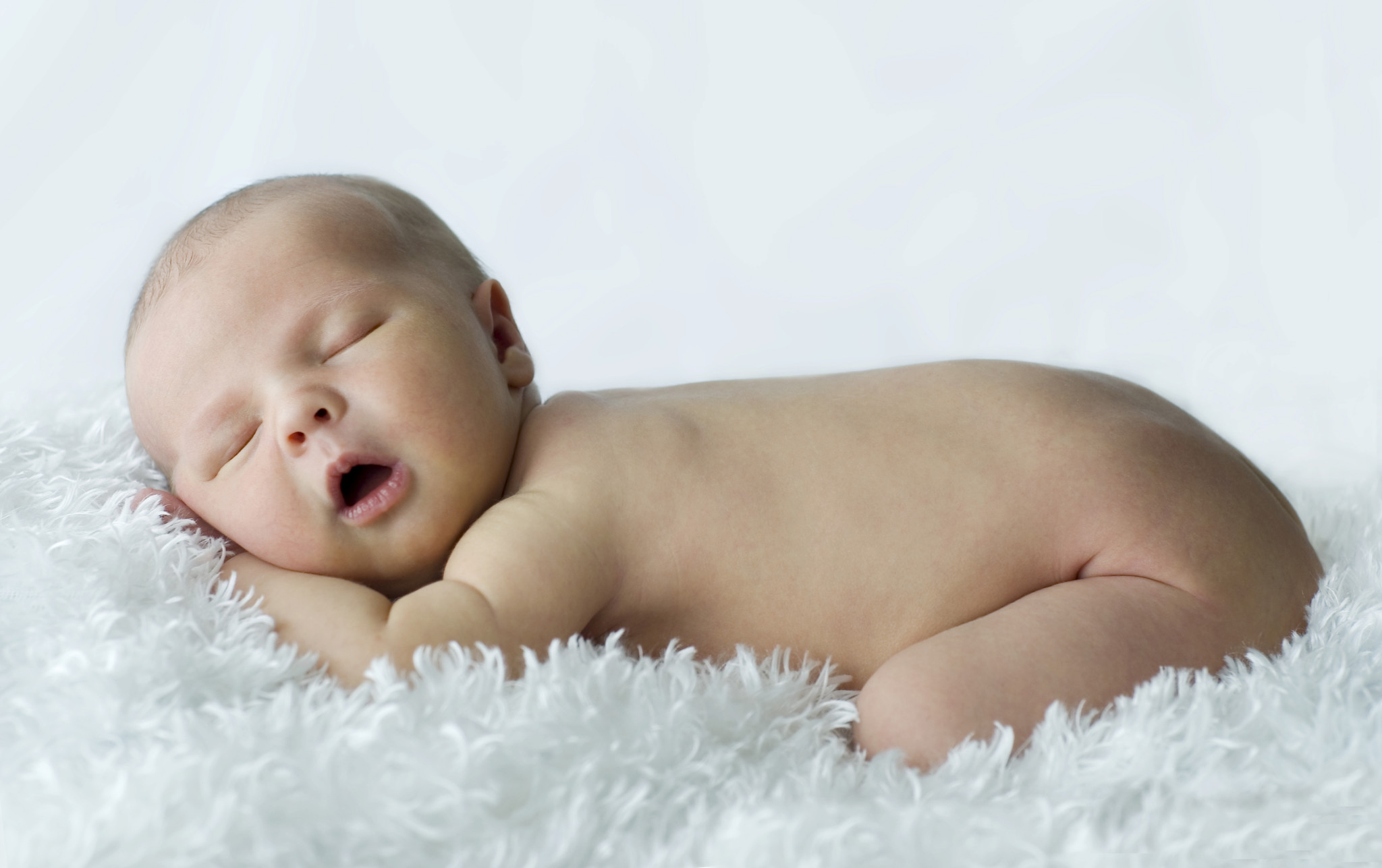 Daughter number 1 was named after her father's best friend who passed away. Daughter number 2: my ex husband named her because he didn't like the name I picked out. Daughter number 3 was named after my grandmother who passed away and daughter number 4's name will be announced at birth but we came up with her name with me saying it as a joke and my husband fell in love with it and it's a name you don't ever hear.
Our son's first name was chosen when a good friend of mine passed away suddenly during my 1st trimester. He'll have two middle names.and he'll be the 5th (I think) Robert on my husband's side. And his other middle name will be a Hawaiian name given by my husband's hanai grandmother (hanai = so close you're considered family here in HI).
I made up my first son's name. With my second son, my husband and I couldn't agree on a name at first so we just kept throwing out names until we agreed on something.
We plan on naming our son Evar Wilhelm. Evar, is after my husbands brother who passed away, and alsoafter his father. Wilhelm is my mother's maiden name. My Grandpa didn't have any sons to carry on his last name, so I thought it'd be special if I used his last name as Evar's middle name. Very special name for a very special boy.
My oldest is Yesenia and it's the Gypsy version of Romeo and Juliet. My brother name is Bardo (Romeo) and my mom always wanted to name a daughter Yesenia to match. Valeria is the Mexican/Spanish version of Valery which o just heard at a daycare while pregnant and I knew it was my daughter #2 name. Karina is the female version of my hubby's nickname Cayin and that one the only name we both agreed on.Gohan is Dragonball Z's Goku's son's name and my hubby is a HUGE fan. We didn't find the gender of our last one till birth and I was overwhelmed with having I boy I let him name him that.
My oldest was named Harlee Quinn because me and her dad love clowns and Batman. We knew before we got married that we were going name our daughter that. My middle is Abbie..It's from Sesame Street and the.boy's is Sam James after his father but we call him Jaymie. And this one was fun, I really liked both names we had picked: Tucker Ryan and Reagen Diane. Both middle.[names] are after my hubby's adoptive parents but Reagen won lol.
My husband just always thought the name Vanessa was beautiful. When we started dating he said he always wanted a little girl named Vanessa Ray. If I let him name our first daughter that he would let me name every other baby we have. But naming every other baby we have by myself I don't think will happen lol.
My oldest, I just knew if I was going to have a son, I'd name him Cameron. Went back and forth with a middle name for a little while until my best friend suggested one. When I got pregnant with my second, I let my oldest pick out his name. And dad agreed.
My daughter, we named her Jada Elizabeth because in Arabic, Jada means gift/present and Elizabeth because it was my husband's favorite aunt that passed. We got my son Musayyib Ibrahim because Musayyib means strong/capable of in Arabic and Ibrahim is my favorite Islamic prophet.
My son is named Riley Stephen. Riley kind of came out of nowhere but Stephen was my older brothers name and he passed away. When I was 10 and he was 11, 1 month before his 12th birthday he was hit by a car walking home from school. They flew him in a helicopter to our local children's hospital and put him on life support. 4 days later he passed away and we donated his organs and he saved 3 people's
lives. He was just a child but he really made a difference and left his mark here on this earth. Ever since then I always said my first son will have Stephen as his middle name. And I truly think my brother is always watching over us and he is Riley's guardian angel.
With my first daughter's name, I named her after a singer that really inspired my life and saved my life. And her middle name was because of the faith I had during my pregnancy with her. With the one I'm pregnant with now, I Googled names and had my daughter pick a name and the middle name is becauseI have hope for better things. When picking a name you will know when you hear it. That's [how we came up with] my child's name. You'll be sure of it.
We chose Carleigh Kay. We wanted to incorporate family names into it so we chose to make a girl version of my dad's name. His name is Carl LeeRoy. So the female version of his middle name is Leigh so we combined his first name and the female version of his middle name to create Carleigh. Both my hubby's mom and my mom have the same middle name so we used that middle name for out little girl. So…that's how we came up with Carleigh Kay!
My husband's sister passed away in a tragic car accident and because he was so close to her and she hadchosen such a unique name for her daughter, she sadly left.behind, I chose the name Caleigha. Caleigha's middle name is his sisters name Eva.
I was watching the show Vampire Diaries and fell in love with the name Annabelle while I was pregnant.
My son's name is.Joseph Ruben. My husband got his name after his two grandpas..My husband's father's.name is.Jose so we named his first name Joseph and Ruben his middle name after my dad. My second, my daughter's name is Natalie Nicole Marie.I picked out her name and my husband loved it. I put Marie in it because my mom wanted all her granddaughters named Marie for a middle name. My third, my daughter's name is.Valerie Rosemarie..My son picked her first name..Rose.is my sister and can't have kids and Marie because my mom.
We gave our children names that meant something to us. My son has his dad's first name and my father's middle. My daughter's name means love and my 2nd sons name means God is with us.
We are choosing Aiden Leo for our baby boy…my hubby's name begins with A so we got Aiden from our favorite show Revenge. My daddy's name was Deo, I took the L from my first name and Theo from dad's name. Also my grandpa's name was Leo.
I always wanted Katrina for my daughters name just because of all the cute nicknames and not very popular name. Her middle name is Ann Marie. The Ann is mine and my mom's middle name and Marie just because I always think of Marie after Ann.
My fiance chose the first and I chose his middle name. We named him after my grandfather and a God from our belief system. And a hyphenated last name.
My sons name is Parker Andrew. Parker was a family friend of my SO's who passed away at a young age from a diabetic shock (his mom was an alcoholic & forgot to give him his medicine). Andrew is my SO's cousin, who's very close to my SO. We had a deal if we had a boy my SO would name him & he did a fantastic job. My son's name fits him so well.
My husband and I agreed that if we had a boy, he would pick the first name and I would pick the middlename, and if we had a girl it would be the same arrangement vice versa. My husband's grandmother is in poor health, and he loves her so much. Her name is Aida, so when we found out we were having a boy, he chose "Aidan". My uncle took his life when I was young, and we were very close so I picked his name, "Christopher" as the middle name. My uncle was named after Saint Christopher.
For.my daughter's name, I wanted something unique and fun. I always knew I wanted Grace in my girls name because of my friend that passed away when we were children and I wanted to honor her. My husband was very picky when it came to the girl's name. I watched Fault in Our Stars and bam like the chorus sang in the heavens. So we decided on the two first names and she would have my middle name. So Hazel Grace Michelle it was.
I wanted something simple and easy to spell and pronounce. My daughter and I were looking through names and she found the name Ethan and I liked it so that's what we chose.
My sons name will be Kyle Christopher Louis. Kyle Came from Chris Kyle who was a sniper in the navy. He saved my husband's life. Over in Iraq. Christopher is my husband's name, has a Purple Heart and other medals and Louis is my grandfathers name who was in world war 2, Korean War and has several honorable medals! My little Kyle is our hero baby!! My whole family is military veterans including myself.
I always knew I didn't want a "top 100" name. I want my child to go to school and be the only one by that name. Same goes for unique/ made up names..I'm not a fan. I like traditional, older generation names. My great aunts middle name was Faye, and everyone called her that as if it was her first name, and ever since I was a child, I always thought it was elegant and pretty. When we named my daughter, "Faye" was in the late 800's for the "top popular baby names for 2015." I can practically promise that my daughter will be the only "Faye" in her class. (:
Need more pregnancy tips? Be among moms like you for chat, support and laughter! Download the free mom.life app now.