Mom life is a busy life – for real. It requires organization and hacks to simplify the to-do list, so we went on the hunt for what moms are using in their everyday life and we found 12 great apps for you.
1. CalenGoo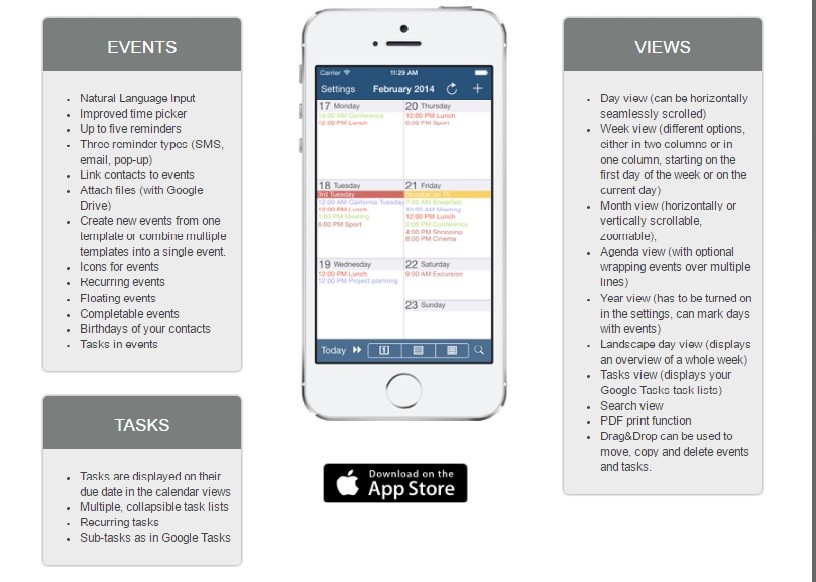 If multi-tasking is bringing down your #momlife, this app is for you.
What our moms are saying:
According to Lynsey from Moscato Mom, CalenGoo is her life saver:
"CalenGoo keeps my schedule and numerous "hats" that I wear including owning 2 online businesses, a tshirt shop and a coffee shop as well as parent 2 kids and a spouse and teaching fitness classes."
Description:
CalenGoo – A flexible and powerful calendar app with lots of features for syncing with Google Calendar and the iOS/iCloud calendars. Several different kinds of views help you to view your events. The detail view gives you a quick overview of a single event including the location and the responses of all attendees. CalenGoo can sync with Google Tasks and display your tasks on their due dates in its calendar views and all tasks in its tasks view. CalenGoo can display the weather forecast for your events based on their location and time. And it can display the forecast of your current location, the sunrise and the sundown in the day view. Invite your contacts to your events and more!
Available on iOs and Android.
2. LactMed
Breastfeeding moms will want to have this LactMed on-hand as a resource.
What our moms are saying:
"LactMed. I don't need to use it often, but when I do it is invaluable. I can stand in the pharmacy aisle and figure out if something is safe for breastfeeding or not. I have even used it in doctors' offices." –Rhianna of Rhiyaya
Description:
Geared to the healthcare practitioner and nursing mother, LactMed contains over 450 drug records. It includes information such as maternal levels in breast milk, infant levels in blood, potential effects in breastfeeding infants and on lactation itself, the American Academy of Pediatrics category indicating the level of compatibility of the drug with breastfeeding, and alternate drugs to consider.
Available on iOs and Android
3. mom.life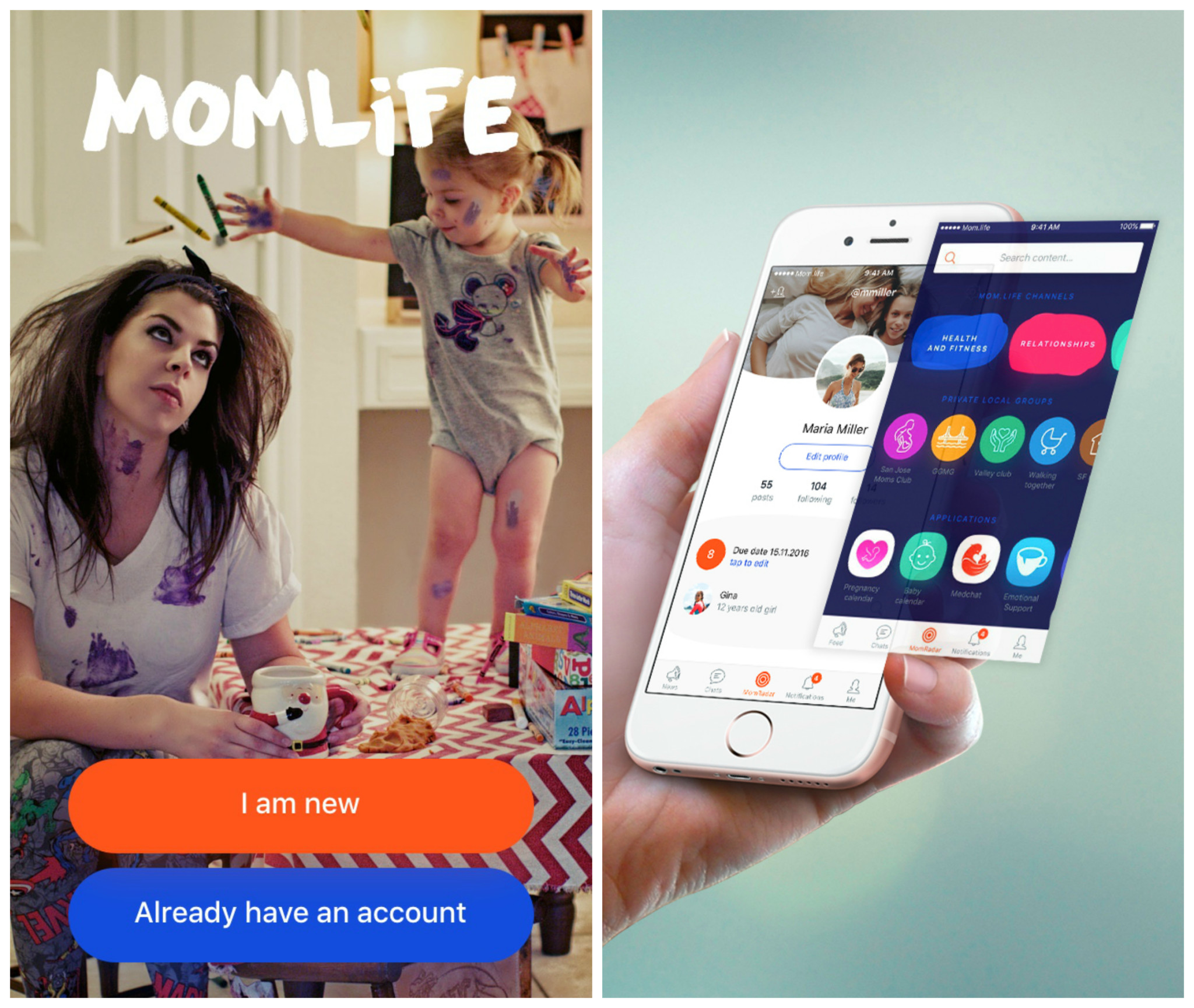 mom.life is an app for the modern mom. It's a social network where you can meet moms like you, receive support and more.
"Awesome updates, easy to use, great social network of moms! This app has so many resources at my fingertips! Support, advice, articles, social media, just everything on a mom-level, I can find here. Love it!" -mom.life app user
Description:
A free mobile app where modern moms meet, chat, support each other and tap the parenting wisdom of the entire internet. Mom Radar section which works as a global hub for parenting content, mini-apps, groups, most popular moms and celebrity news.
Available on iOs and Android
4. Our Groceries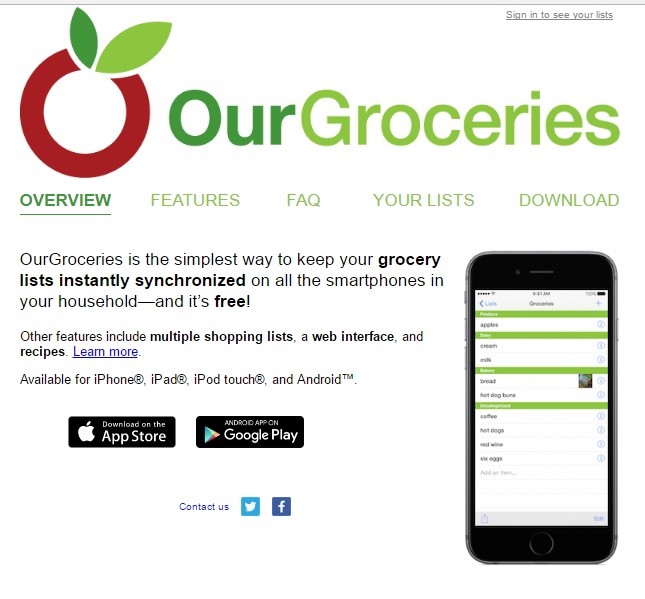 Our Groceries helps you keep your lists with you at all times. No more leaving it behind so you buy on the fly. We love it for the sync function. Think delegation.
What moms are saying:
"You can sync grocery lists with everyone in the household. I also use it for packing lists." Jennifer of Mom Cave TV,
Description:
Keep all your shopping places in one place. Share with everyone in your household. Browse meal ideas anytime, anywhere.
Available on iOs and Android
5. Kinsa App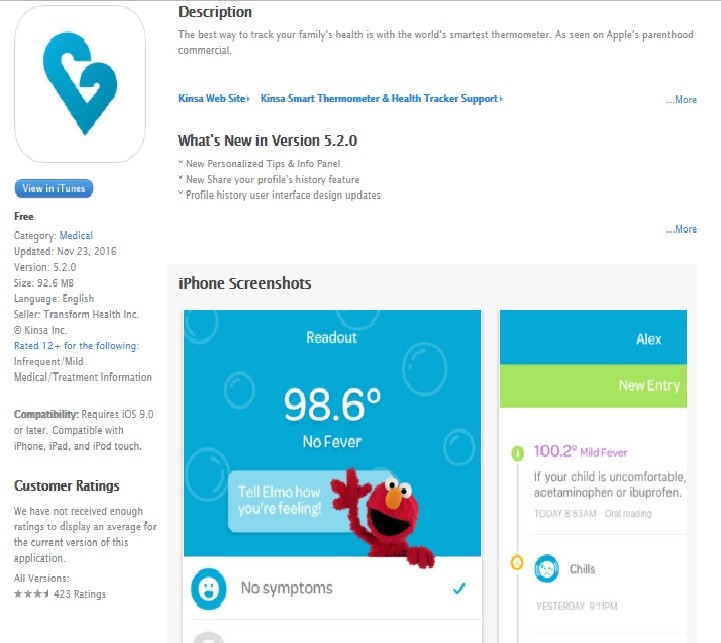 Kinsa is an app that works in conjunction with a smart thermometer to help you manage your child's health. Brilliant.
What our moms are saying:
"I use the Kinsa app for tracking temperatures and health symptoms for multiple kids." – Melissa Willets, mom to three and writer at Spit up and the Suburbs
Description:
Create profiles for each of your kids, track their temperature. medications and symptoms. Get tips for what to do next.
Available iOs and Android
6. YouTube Kids App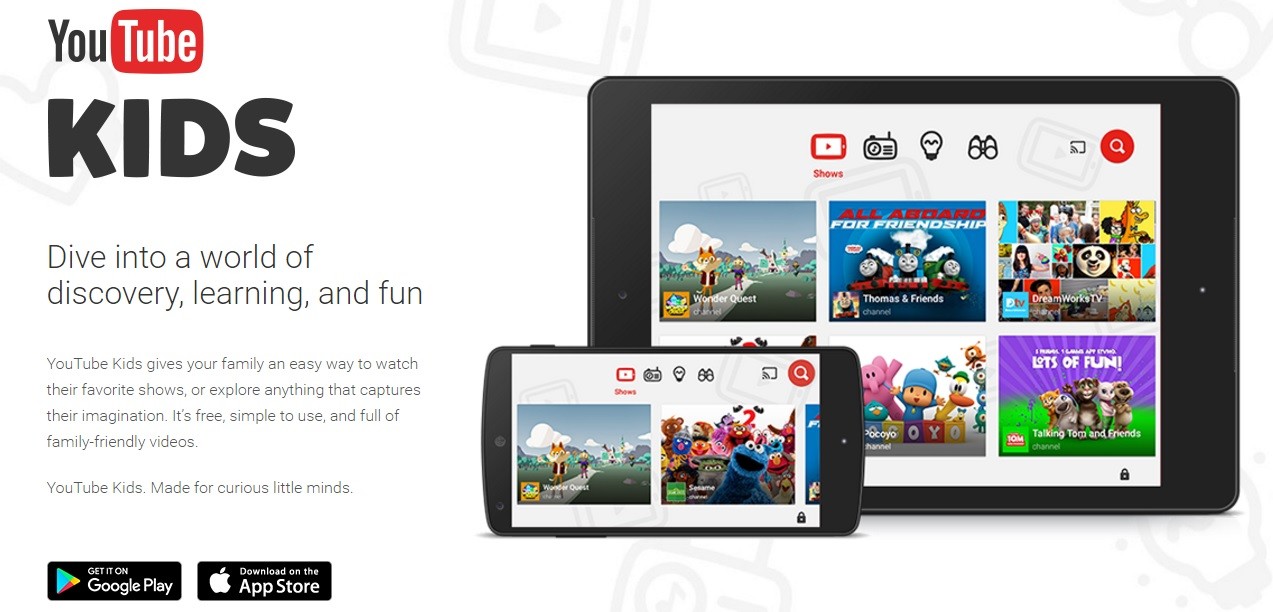 We all know that a little tablet time can go a long way with keeping the littles content during hectic times of day – YouTube kids filters in age appropriate content for your kids.
What our moms are saying:
"YouTube kids. Especially the toy demos. These videos will stop a meltdown instantly when I have a long day of errands."
– Chrissy, Mom of 2.
Description:
YouTube Kids gives your family an easy way to watch their favorite shows, or explore anything that captures their imagination. It's free, simple to use, and full of family-friendly videos.
Available on iOs and Android
7. Google Keep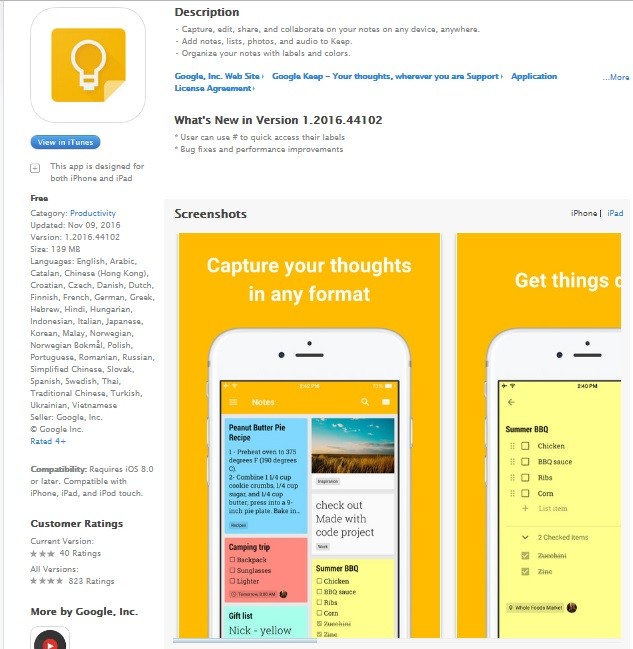 If you're looking for an app to help you keep track of the many 'to-do' lists in your life, this app may be the one for you.
What our moms are saying:
"Google Keep for all my lists" -Alison, Mom of 4 and Author of Multiples Illuminated
Description:
Capture what's on your mind. Add notes, lists and photos to Google Keep. Pressed for time? Record a voice memo and Keep will transcribe it so you can find it later. Share ideas with friends and family. Easily plan that surprise party by sharing your Keep notes with others and collaborating on them in real time. Find what you need, fast. Color code and add labels to notes to quickly organize and get on with your life. If you need to find something you saved, a simple search will turn it up. Always within reach. Keep works on your phone, tablet, computer and Android wearables. Everything you add syncs across all of your devices, so your thoughts are always with you. The right note at the right time. Need to remember to pick up some groceries? Set a location-based reminder to pull up your grocery list right when you get to the store.
Available on iOs and Android
8. Weather Underground

Do your kids need a sweater or jacket for today's weather? Will you need an umbrella? Weather Underground is your go-to.
What our moms are saying:
"Weather Underground! It's my favorite weather app with a ton of info and I use it every single day to figure out how to dress my kids, what we need to bring when I am shuttling kids or they're playing outdoor sports." – Kierste, mom of 5 and writer of the blog Simply Kierste
Description:
Multiple apps for tracking weather. Weather Underground is the world's most accurate weather service, pinpointed to any microclimate. Check current conditions or forecasts with data points from 200,000+ personal weather stations across the globe. Community features include crowd reports, webcams, WunderPhotos and more.
Available on iOs and Android
9. IBotta App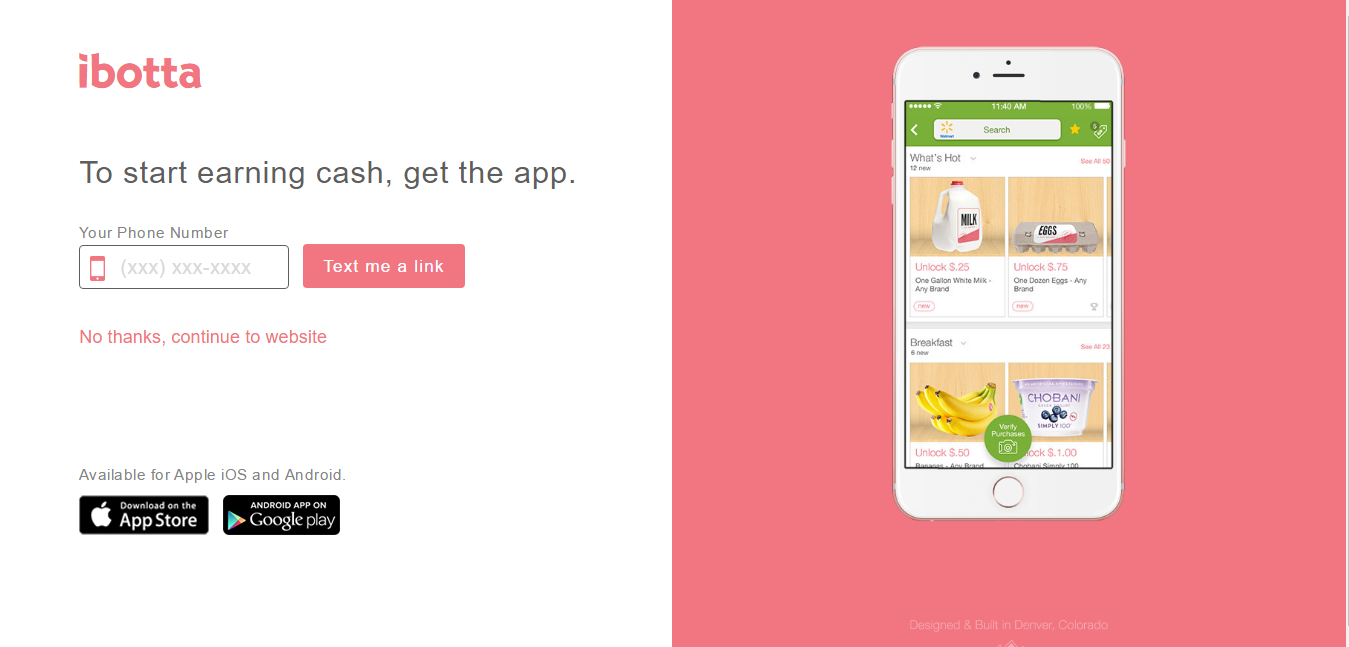 Interested in making passive income while you shop for your groceries? Ibotta is an app to try.
What our moms are saying:
"IBotta: scan your grocery receipts for cash back!!" -Kierste, Mom of 5, author of the blog Simply Kierste
Description:
Submit your receipts, link your loyalty cards and use your mobile in-app purchases to get money back.
Available on iOs and Android
10. OurPact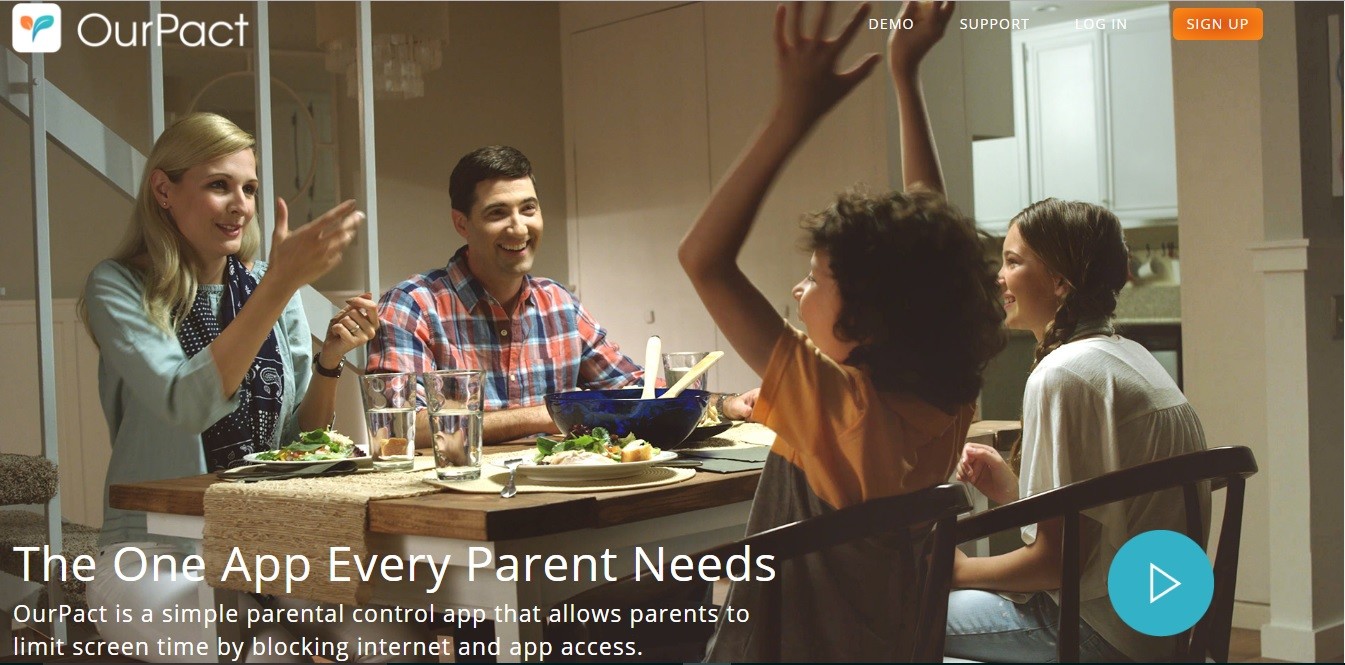 Our kids are all growing up digital – from our toddlers to teens, most have some kind of online activity time. So, how do you ensure their safety and balance? OurPact attempts to do that for you.
What our moms are saying:
"OurPact, it schedules my kids access to electronics (important because we homeschool and we are at home a lot) and I can also turn their devices off if they've been naughty." -Jennifer E., Mom to 3.
Description:
Block apps and websites, schedule screentime. iPhone, iPad and Android parental controls
11. Teach Me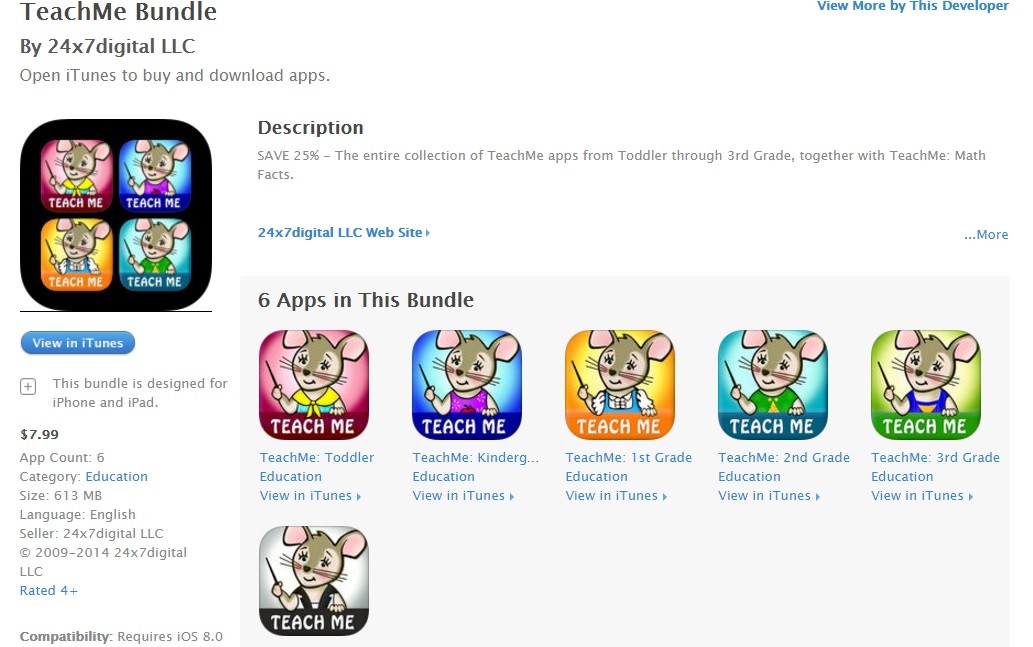 Education and tablet time can go hand-in-hand. It's a great way to allow your kids 'play' time while they learn with the suite of Teach Me Apps.
What moms are saying:
"We love the Teach me app. Its an educational app that comes in lots of different grade levels and is great for occupying children while you have a long wait." – Natalie, mom to 2
Description:
24x7digital's popular TeachMe™ series of educational apps contain age-appropriate learning topics and motivational reward activities to help your youngster learn quickly and effectively. Our apps have received numerous accolades and has been adopted by many educational institutions, teachers, and parents.
Available on iOs
12. Tiny Scanner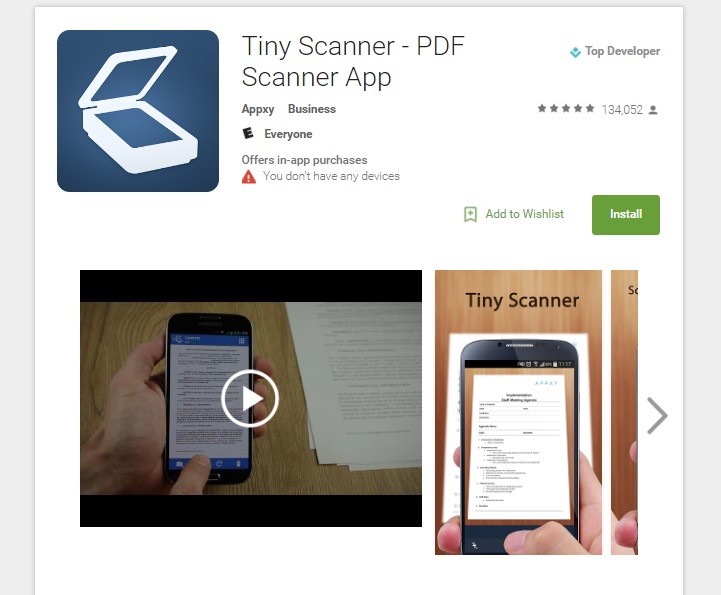 When you have to sign and send documents on the go, this app is a great solution.
What our moms are saying:
"Tiny Scanner: It has saved me many times when I'm on the go and need to get an important document or letter to someone. Take a picture of any document, and it will turn it into a PDF file. Then you can easily email or message it, etc." -Kierste, mom of 5 and blogger at Simply Kierste.
Description:
Available on iOs and Android