Know what we love?
Photos!
It's one of our favorite parts about the mom.life app –that tons of moms share their baby pics with us in the app. We get to scroll through photos of adorable babies and it truly feels like we get to know our moms and babies so well.
Which is why we also love Instagram!
Photos, photos, photos!
Looking for some moms to follow on Instagram? Start with us (@momlifeapp), duh, and then click follow on all of our favorites too!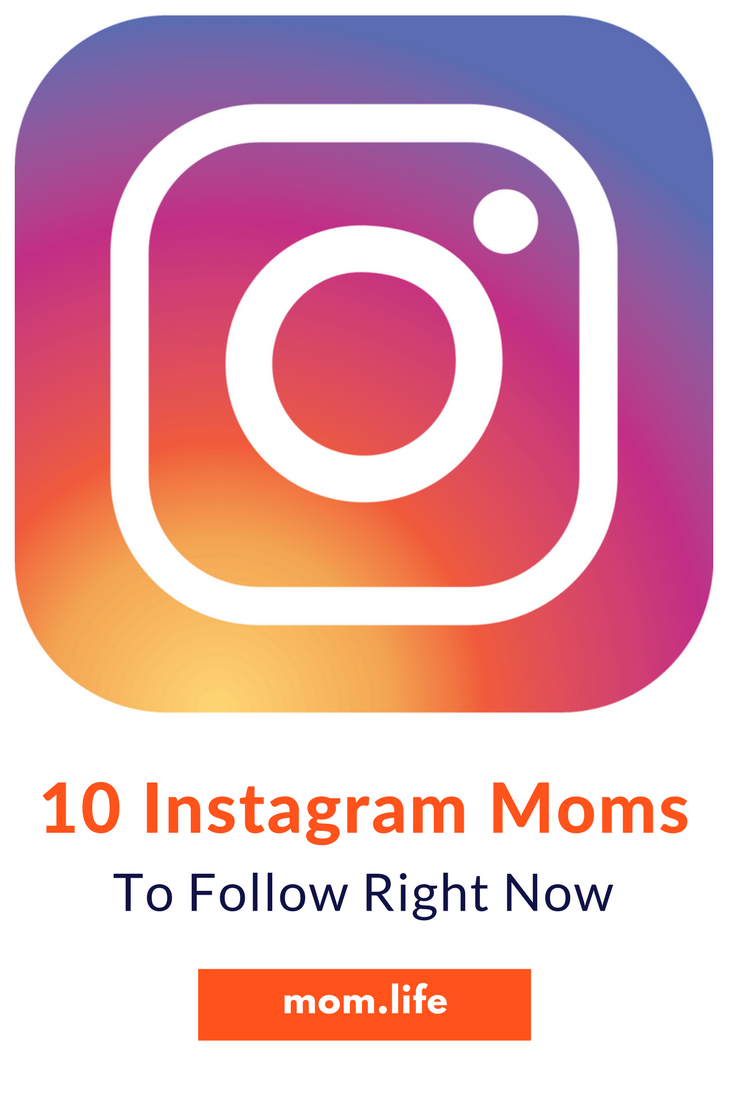 10 Instagram Moms to Follow
Brandi is the mom of one with one on the way, we love how open and honest Brandi is about all things mom life. She's chronicling her entire pregnancy and shares the most beautiful pics of her little girl too!
We love Amy Morrison –she is one of our favorite funny moms. On Instagram, her stream is basically an hommage to motherhood itself where you will find tons of moms to inspire your journey.
Dani shares photos of her life with her adorable toddler. You can find them doing everything from playing dress up to busting some sweet yoga moves. They're pretty cool creatures.
Cat shares pics of her littles (two girls plus a freshly arrived little boy) and the deals and trends that keep her mom game stylin'. You will melt a little over her itty bitty, no joke, the sweetest!
Karin Rambo not only has quite possibly the coolest name of all time, but also a mindful and beautiful stream sharing photos of her recently arrived twins. Also mom to a toddler, we love how she captures each moment with such heart.
Mom to a toddler and a baby, we love how this mom shares her journey with fitness alongside motherhood. Her body confidence is truly inspirational and following her will make you feel like you could bench something, no problem.
Tima is an everyday mom doing everyday things with her kids. You feel like you know her and her fun family when you scroll through her stream.
Angelica and her mini sidekick are constantly inspiring us with their style. Your mom style game will definitely be upped if you start double tapping her pics.
This mom captures the most gorgeous moments of life with her son. You will want to scroll all the way back through her feed and double tap every image. Restrain yourself though, don't want it to get weird!
As if her newborn's major smile isn't enough to suck you in, her gorgeous feed and inspiring style will probably get you!